Synology DiskStation DS712+ NAS server announced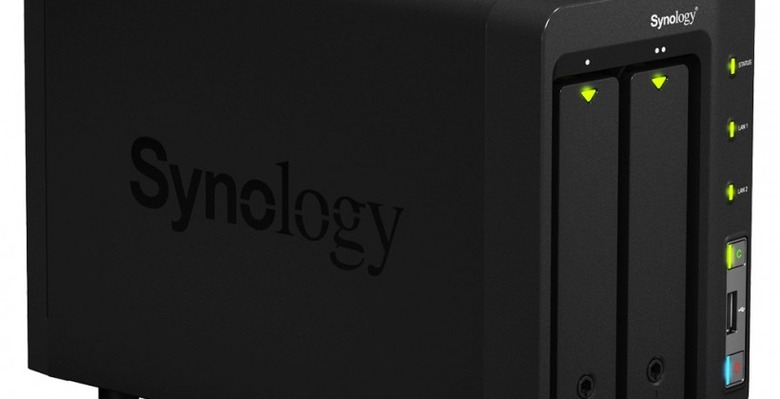 This week Synology America Corp announced the official launch of the successor to the network attached storage unit DS710+ with the new DS712+. This NAS server is a storage solution for high performance requiring individuals, a PC file server replacement made specifically for business users. This unit when coupled with the DX510 expansion module will be able to scale out to seven drives, equalling up to 21TB, on the fly – presenting Synology's "most powerful business storage solution at this price point."
This new unit will be just under $500 USD and with the ability to begin with any amount of storage, scaling up an option as a person's usage grows. The DS712+ allows you multiple redundancy options and the two-bay server will support RAID 1 or Synology Hybrid RAID (SHR) for single disk redundancy. Dual NICs will allow for inexpensive MPIO support, SHR will allow users scaling their storage to do so quickly when adding disks in the DX510, and the entire DS712+ runs DiskStation Manager (DSM) software.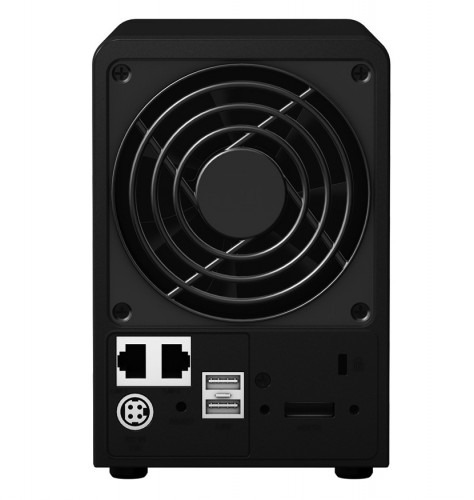 DSM software is currently on version 3.2 and supports Mac and Time Machine for OS X Lion. Your DiskStation will include support for joining LDAP domains including simply to act as a lightweight LDAP server. Alongside this is Package Manager which allows you to add packages only when you need them, and users can now browse, install, and run add-ons from inside the DSM. Packages can be installed including VPN server, Syslog Server, and now 3rd party packages as well!
Synology rounds the whole package off with the following features:
Other business-friendly features include:

• Support for ADS domains up to 100,000 users and groups

• ACL support for granular file-level permissions (using local or ADS users and groups)

• iSCSI support with MPIO, MC/S, and SPC-3

• Virtualization support (supports VMware, Citrix Xen, and Hyper-V)
You can find all the places where you can pick up the SD712+ by heading over to Synology.com and tapping the correct region for where you're living.