Synology DiskStation DS418j has home uses in mind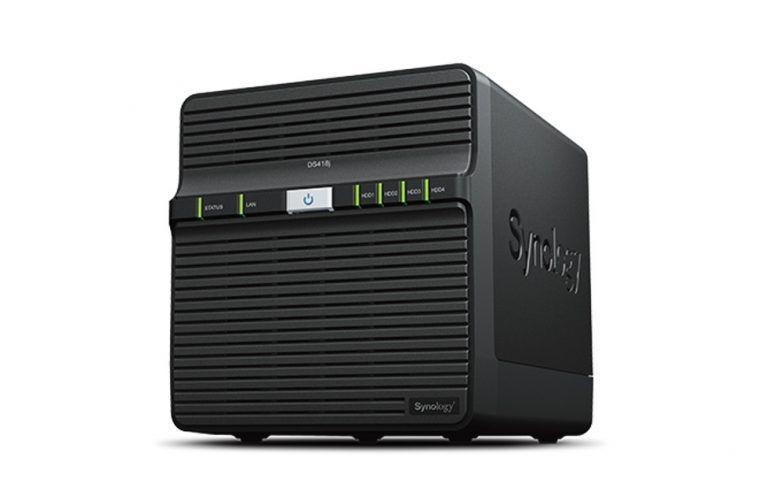 Most of the time, when you hear about new Network-Attached Storage (NAS) products, they're geared towards professionals or, at the very least, small to medium businesses (SMB) or home offices. But with the mass of data we produce and the growing number of computers and devices in our homes, the benefits of reliable data storage as well as access from multiple devices will soon also be critical for home owners as well. Ready to meet that demand, Synology has announced the new DiskStation DS418j for home use and with a home-friendly price to boot.
The DS481j actually takes from its DS416j predecessor last year. In fact, one could see the DS418j as a slight upgrade. The biggest change is the processor, from a 32-bit 1.3 GHz dual-core Marvell Armada 388 88F6828 to a 64-bit 1.4 GHz dual-core Realtek RD1293. RAM has also been significantly improved, from 512 MB to 1 GB and from DDR3 to a faster DDR4. In almost all cases, the two are nearly identical. Both, for example, can support up to 4 HDDs for a total of 40 TB.
The DiskStation DS418j would look like an infant compared to other NAS solutions, even from Synology's own catalog. It lacks many of the ports and connections that full-blown boxes have. But what it lacks in power it makes up for in simplicity and energy-efficiency, two things that are more important to home owners than all the connectivity options they can have. On idle and with hard drives on hibernation, the DS418j only sips 8.97 watts. In full operation, it consumes 21.22 watts, even lower than its predecessor.

That doesn't mean, however, that the DS418j is severely lacking in features. For things that matter most for personal use, it offers the same reliability and peace of mind as any DiskStation. It has automated RAID management via Synology Hybrid RAID, centralized backup, Internet access via QuickConnect, and multimedia streaming.
The Synology DiskStation DS418j is designed to give individuals a taste of the benefits of NAS without burning a whole through their wallets. That said, this private piece of the cloud will still set you back $299.99, currently on pre-order from retailers like Newegg.
SOURCE: Synology