Synology DiskStation DS415+ Quad-Core NAS Arrives In US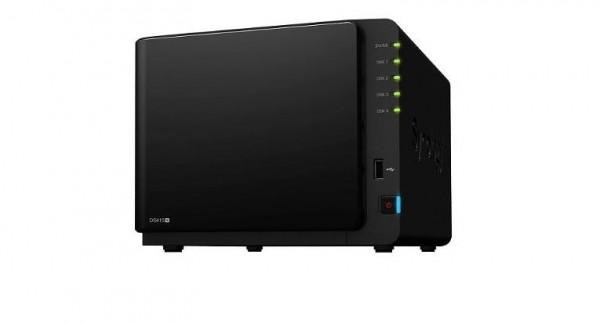 Synology is back with another storage device, this one the DS415+ NAS aimed at small and medium businesses. The storage device brings many bragging rights with it, including 4 bays and a quad-core CPU. The drive launched in the United States today.
Joining the DS415+'s quad-core processor is AES-NI hardware encryption, as well as a couple gigabytes of RAM, USB 2.0, USB 3.0, and eSATA ports. There are four drive bays, dual-LAN ports, and other boosts over the previous DS412+ model.
According to Synology, its latest drive features an average writing speed under RAID5 in a Windows environment of 233.51 MB/second, as well as reading speeds of 228.04 MB/second. This is quite a bit higher than the previous model's average write speed of 158.33 MB/second.
The camera connection capacity has been boosted to a maximum of 40, with Synology tossing in two free licenses. The NAS runs the DiskStation Manager 5.0, giving users a Web-based OS to manage their drives and storage network. It isn't immediately clear what the drive is priced at.
SOURCE: PRNewswire