Synology DiskStation DS213+ 2-bay NAS goes big for small businesses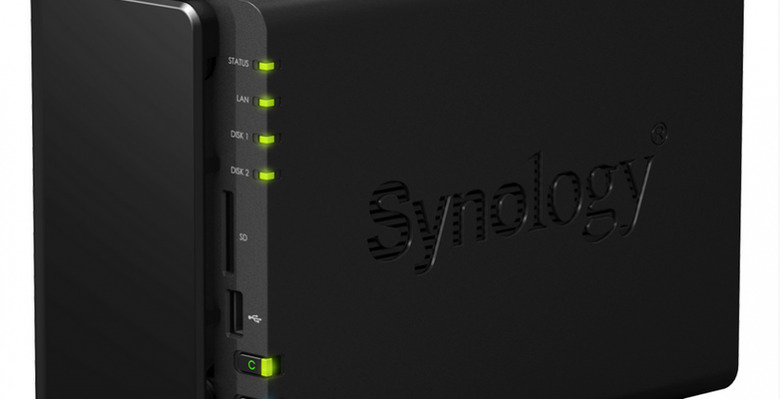 The next NAS has been revealed by Synology with the DiskStation DS213+, a 2-bay device with full-featured storage for businesses both medium and small. This device is "the first 2013 model" as they say, bringing on a dual-core 1.067 GHz processor to make both reading and writing take on the next generation of file sharing. This device also employs a brand new System Hibernation mode for major reductions in power consumption.
With Synology's new System Hibernation mode, the DiskStation DS213+ is able to actively listen for network activity while consuming only tiny amounts of power. When it detects network activity, it's able to quickly resume full operations. In System Hibernation mode, this machine requires just 2.64 watts of energy consumption.
When the device is in full operation mode, this device attains average read speeds of 110.36 MB/sec, while write speeds average at 84.31 MB/sec – both of these numbers are under RAID 1 configuration in a Windows environment. With AES 256-bit encrypted r/w speeds you'll have 49.6 MB/sec for read and 24.7 MB/sec for write.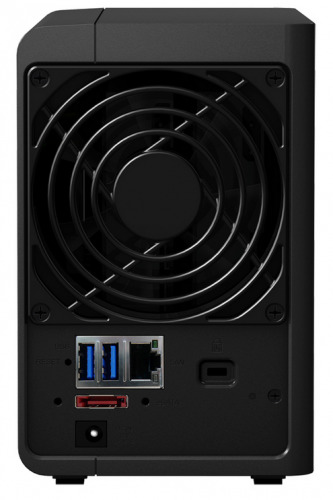 The DS213+ includes a a 64bit floating-point unit to boost the speed at which you're able to decode and encode on the daily. Another bonus here is the DS213+'s upgraded surveillance environment with the ability to stream 12 channels of high definition IP camera all at the same time.
This device also has two USB 3.0 ports, one eSATA port, and a full-sized SD card slot. Inside you've got a noise dampening design and a 92 mm system fan for next-level airflow with just 19.9 dB(A) of noise. Like every other Synology NAS Server you'll be working with DiskStation Manager 4.0 (DSM 4.0), and the whole system is available this week around the world wherever fine Synology products are sold!
[via Synology]