Synology DiskStation DS1517+, DS1817+ launch alongside DX517 expansion unit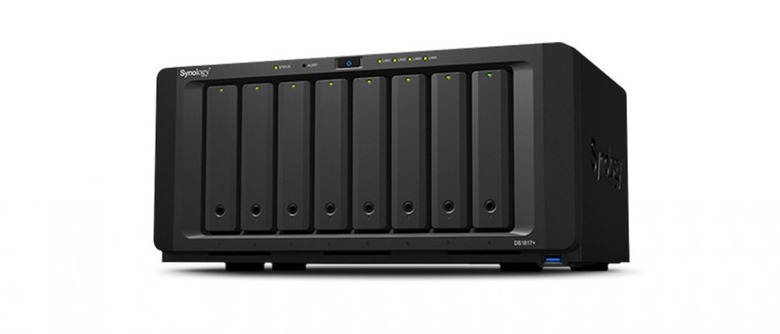 Synology has taken the wraps off a trio of new products, the DiskStation DS1517+ and DS1817+, as well as the new Expansion Unit DX517. The two tower servers bring with them 5-bay and 8-bay arrangements, respectively, both featuring a PCIe slot with support for either the maker's M2D17 M.2 SATA SSD adapter or the 10GbE network interface card. Both of the products, as well as the Expansion Unit, are available to purchase now.
Synology announced the launch of all three models yesterday. With the two new DiskStation models, buyers are given a couple of new NAS options that come with both 2GB and 8GB memory configurations, though Synology says users can upgrade them to 16GB via a memory compartment. Likewise, both models feature an Intel Atom quad-core 2.4GHz processor.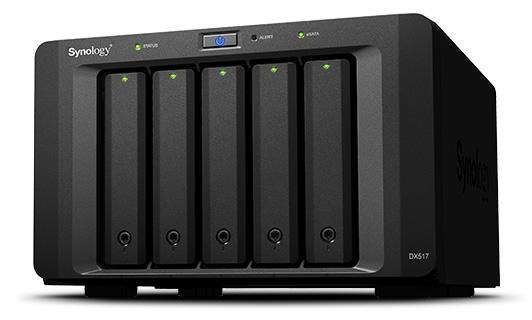 Both of the new DiskStation models support the new DX517 expansion units, which adds up to another 10 drive bays, something the company says gives users 'seamless capacity expansion without downtime.' Using dual M.2 SATA SSDs with the models, meanwhile, boosts latency and overall performance via SSD caching that doesn't use up the front drive bays.
The smaller of the two DiskStation models, the DS1517+, features 1,165MB/s sequential reading while the larger model, the DS1817+, features 1,179MB/s sequential reading. Both models feature the DiskStation Manager 6.1 operating system, as well. Speaking about the new models, Synology's Product Manger Jason Fan said, "DS1517+ and DS1817+ are Synology's first two NAS supporting M.2 SSD, designed to solve the performance bottleneck for heavy workload applications and significantly reduce the I/O latency."