Synaptics Reveals Touch-Sensitive Spacebar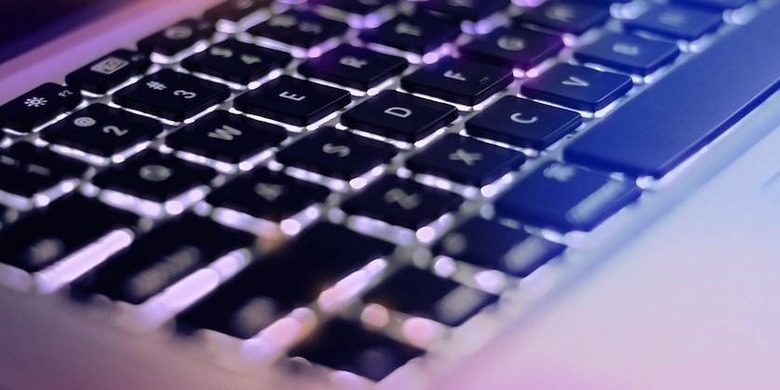 The idea of adding more functionality to the keys on your keyboard may sound like an annoyance in the making, but Synaptics might have just come with something that could really work. The company has just announced its SmartBar technology at Computex, which basically turns the top of the spacebar into a capacitive touch pad. Think of using touch-based gestures like pinching and swiping on your keyboard, a bit like Apple's recent patent that turns it into a giant trackpad, except only on the big, horizontal key.
The spacebar can still be pressed like normal, entering a space during text input, but gestures can be set up to perform custom actions. For example, swiping one thumb to the right or left to select text in that direction, or pinching with both thumbs to zoom. Up to five actions can be programmed, including macros to replace shortcuts that use multiple keys.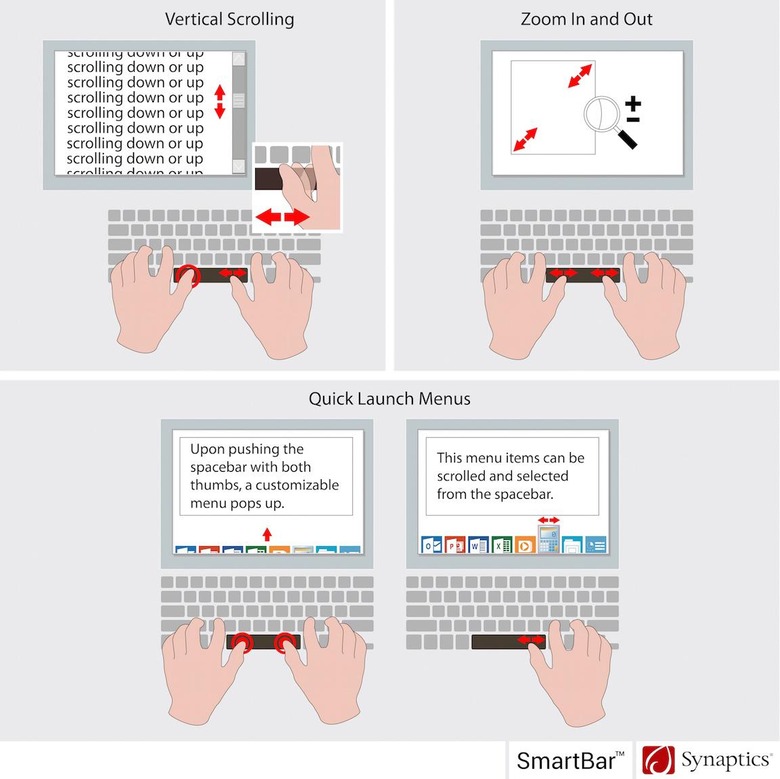 This all might sound a little redundant if you have a trackpad, or just as easy to perform with a mouse, but if you've ever grown accustomed to using keyboard shortcuts, you know how useful it is to keep your hands on the keys as much as possible. And SmartBar has the potential to amplify that.
While the SmartBar won't be showing up on keyboards tomorrow, the good news is that this isn't a concept; Synaptics already has the technology ready for manufacturers to use. Gaming peripheral maker Tt eSports has already confirmed they support the technology, so it possible it might appear on other products before the end of the year.