Symantec antivirus update causes Windows XP machines to crash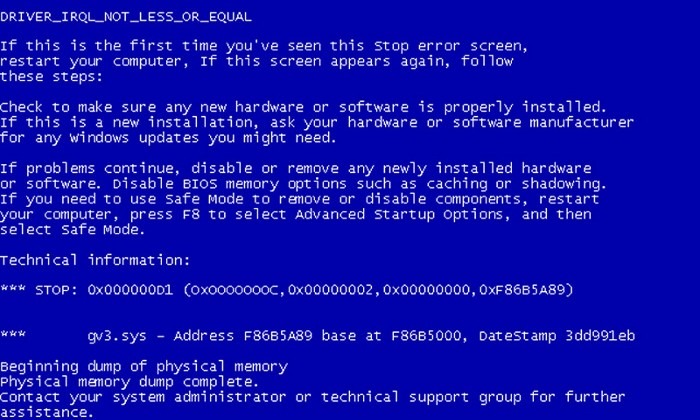 Customers were not happy after security firm Symantec made a recent update to its antivirus software, causing some Windows-based PCs to crash repeatedly, showing a dreadful "blue screen of death" in many cases. The company released a statement on its website saying it received a number of reports with machines running Windows XP that were continuing to show the blue screen after rebooting.
It was discovered that the issue had been limited to machines running any combination of Windows XP, the latest Sonar antivirus software version, the 18 Sonar signature set from the July 11 revision and software from third parties. "The root cause of the issue was an incompatibility due to a three way interaction between some third party software that implements a file system driver using kernel stack based file objects – typical of encryption drivers, the SONAR signature and the Windows XP Cache manager," Symantec said.
Enraged customers said they were forced to remove the software manually and disable their machines. Someone had said on the discussion boards that Symantec would compensate customers for the inconvenience, but the company recently responded to the problem saying that it would not be providing compensation packages. Symantec said it was working hard on a solution and providing technical support to customers, including directly reaching out to customers who had posted about the issue on the discussion boards.
[via Reuters]