SyFy's 'Halcyon' show to offer 5 VR episodes for Oculus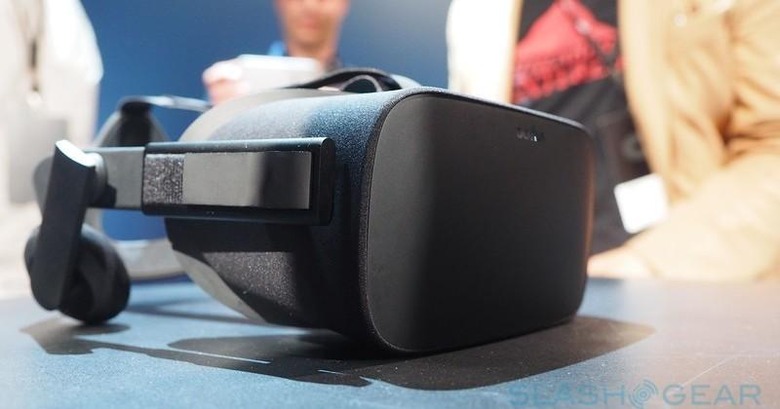 SyFy has a TV show in the works, and it will include 5 scripted episodes made specifically for virtual reality headset Oculus Rift. NBCUniversal International Network has ordered a total of 15 episodes from Canadian studio Secret Location, and will have the 10 non-VR episodes aired on SyFy channel and on the network's website. The series, as expected given the network, is a science fiction show.
Halcyon is set in the year 2058, and is described as being a "police procedural" in a future where virtual reality is as common to the then-people as smartphones are to us today. Character Julie Dover is the show's lead, according to Hollywood Reporter, and she works for the VR Crimes Unit where she's tasked with investigating the first ever murder that happens in VR (the murder itself involving a real now-dead person).
This show — which is technically a hybrid series, in that it involves a VR headset and airs on two different platforms — explores a world we can imagine, but that we've not yet experienced ourselves. VR is still in its infancy, and is yet to hit the mainstream, with consumers still waiting for the first round of serious VR headsets to launch.
Said Secret Location President James Milward:
Syfy has consistently broken new ground with its television series and we're excited to work with them on this new multiplatform project. VR is being exposed to more and more people and with projects like Halcyon, we intend to help this immersive form of entertainment grow.
Halcyon is being shot in Toronto; when it will air on SyFy isn't clear, nor whether the Oculus episodes will be free or for-pay.
This isn't the first show being made for virtual reality, of course. Back in December, we learned about the "Gone" episodic show being created for the Samsung Gear VR headset. The show, an ambitious undertaking that aims to leverage VR tech as part of the storytelling process, is being made by Skybound Entertainment and Samsung.
With Gone, which will be made available through the Samsung Milk VR app, Gear owners will be able to look around within a scene during the show, as well as zoom in on certain predetermined parts of the show to spot clues or see scenes from a different point of view. These interactive elements mean that while all viewers will watch the same show, they won't all experience it in the same way.
SOURCE: Hollywood Reporter