Syfy's 'Channel Zero' series is seriously creepy in new teaser trailer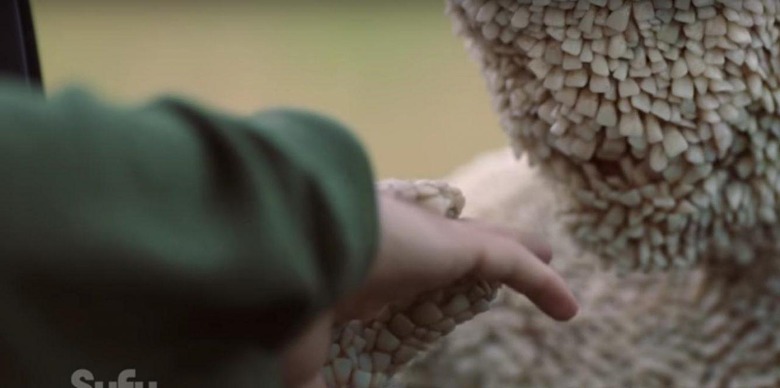 Syfy, the network with shows just cheesy enough to keep people coming back, has a new series that'll be airing soon called "Channel Zero." It is, according to the network, based upon the creepypasta stories that dot the Internet. It appears the show will be broken up into various stories by season, with the first being Channel Zero: Candle Cove — and, judging by the new trailer for it released yesterday, it'll definitely be creepy.
So, to put it mildly, those with fear of teeth (that is, odontophobia) should probably skip this trailer, and maybe the entire series. It is very short, definitely a teaser more than a trailer, but we get a look at...well, we're not sure. The "bad guy"? The misunderstood person covered in teeth? The humanoid non-human?
The video is titled 'The Tooth Child is Hungry,' so apparently this is a child covered in human teeth who wants to eat something — maybe the fool who is allowing it to put their fingers in its mouth? Who's to say. In the previously released trailer, we see a kid offering the tooth child a handful of teeth, which the creature then eats, so apparently its appetite is of the niche variety.
If that's not all creepy enough for you, there's also this trailer titled "dinner is served," which shows what appears to be the same child yanking his teeth out at the dinner table for the creature, which sits impatiently on the other side. The series premieres on Syfy on September 27.