Swype confirms talks with Apple over keyboard tech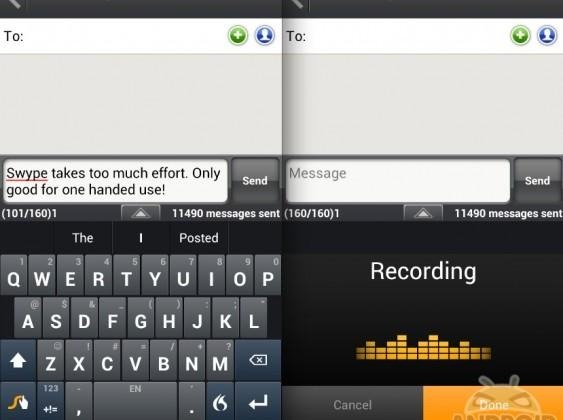 The popular keyboard that lets you use swipe gestures to type out notes and messages, known as Swype, has been invading Android for quite some time, and the feature is included in the latest Android Jelly Bean version, but it seems that the company behind the popular keyboard tech talked business with Apple recently about the possibility of including Swype.
In a recent Reddit AmA, Swype VP Aaron Sheedy answered a question regarding whether or not the company "had any contact with Apple," and whether or not there were discussions "to see if they might have been interested in licensing" Swype's keyboard technology. Sheedy was rather vague, and simply said that they have indeed "chatted with them."
In a follow-up question asking Sheedy "as to why that hasn't happened yet" (regarding iOS integration with Swype), Sheedy glaringly dodged the question, and that particular thread ended there. This may hint that while Swype and Apple have been in contact with each other, things still may be in the mulling stages, where both sides are quite ready to lay out any details yet.
However, it could also be Sheedy's way of saying that while the two companies conversed about the idea to include Swype integration in iOS, nothing really came out of it, with Apple having no plans to include the keyboard tech in their software. Either way, things are still a bit of a mystery, but it's interesting, nonetheless, that Apple and Swype were in talks.
[via 9to5Mac]