CES isn't normally a place where you look for things like collectibles. However, While browsing the show floor, I came across some statues of familiar characters. They were two Warcraft heroes engaging in combat, with an iPhone sitting docked in front of them.
The two statues were Lothar of the Alliance, and Durotan of the Horde. Each was actually a charging dock, cleverly disguised as a 9 and 12-inch collectible figure. They both have a docking port that can hold up to a Galaxy S6 Edge or iPhone 6 Plus, meaning that you can charge anything smaller than a tablet.
Using their "Load & Lock" technology, you can insert either a microUSB or Lightning cable, to charge whatever device you use. From what I was told, you insert the cable into the docking area, and they have a locking mechanism that will keep it in place, allowing you to use the cable you need, to power your phone.
In addition to the massive docks, the company is also showing off power banks and charging cables that are equally impressive. The power banks come in the likeness of Lothar's Stormwind Shield, or the Doomhammer. You'll also find the Doomhammer and Duurotan's War Axe disguising your choice of a microUSB or Lightning cable.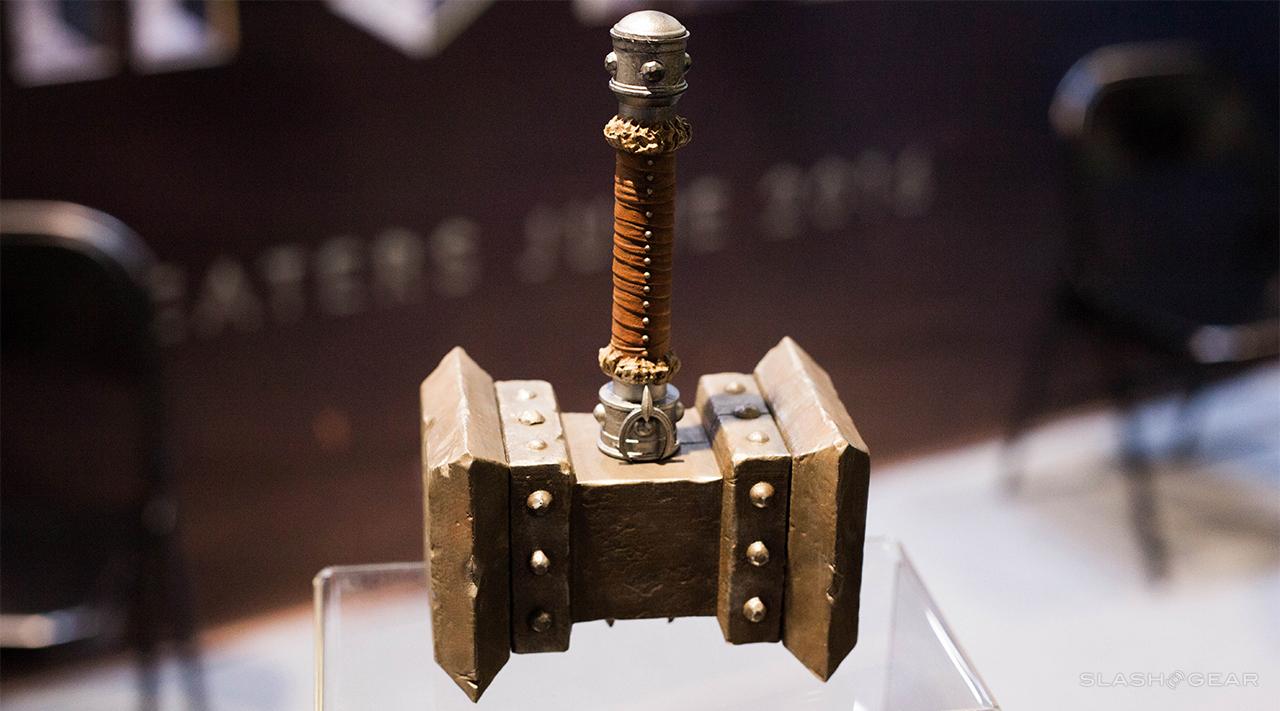 ABOVE: Doomhammer with cord embedded within.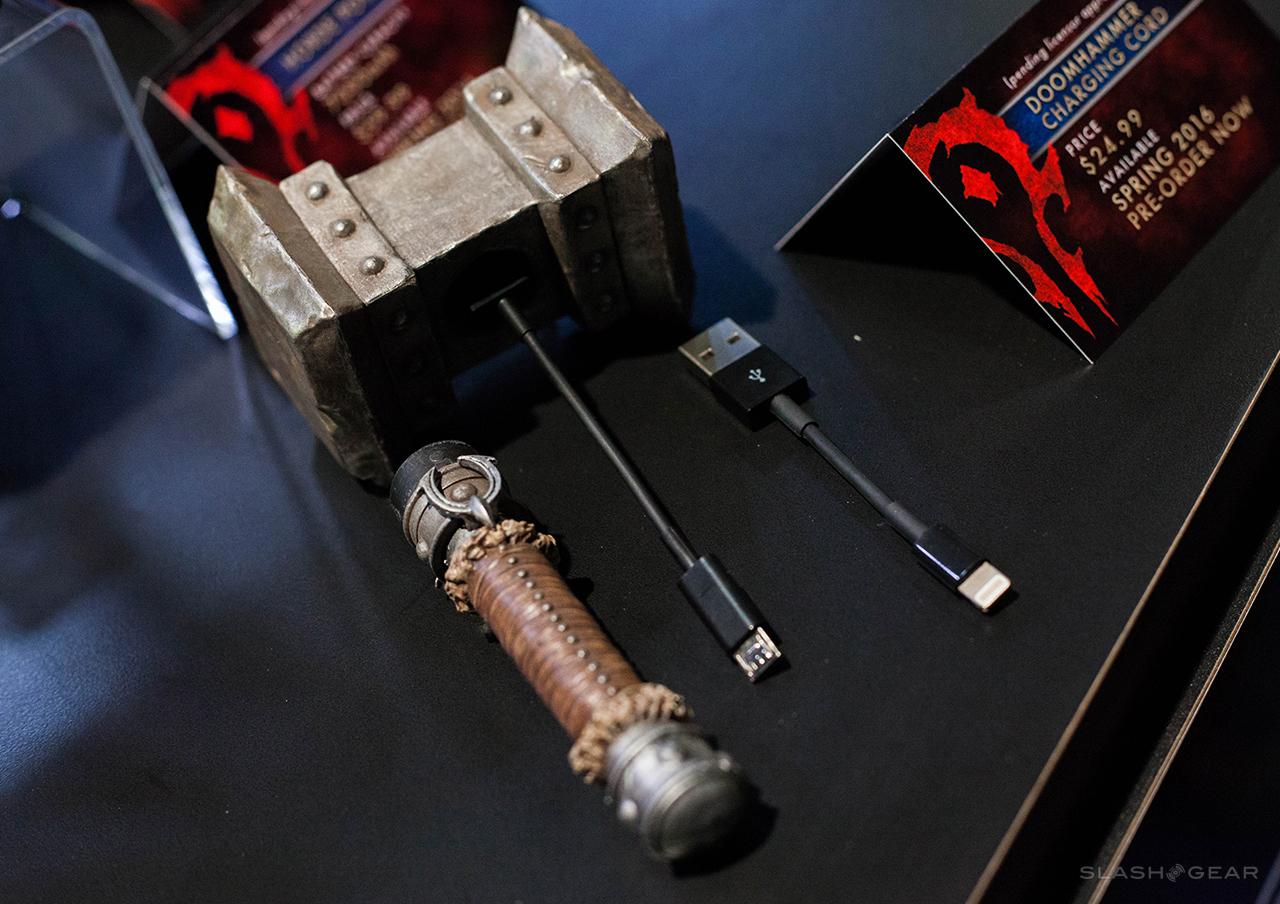 ABOVE: Doomhammer with cord exposed. BELOW: Duurotan's War Axe with cord exposed.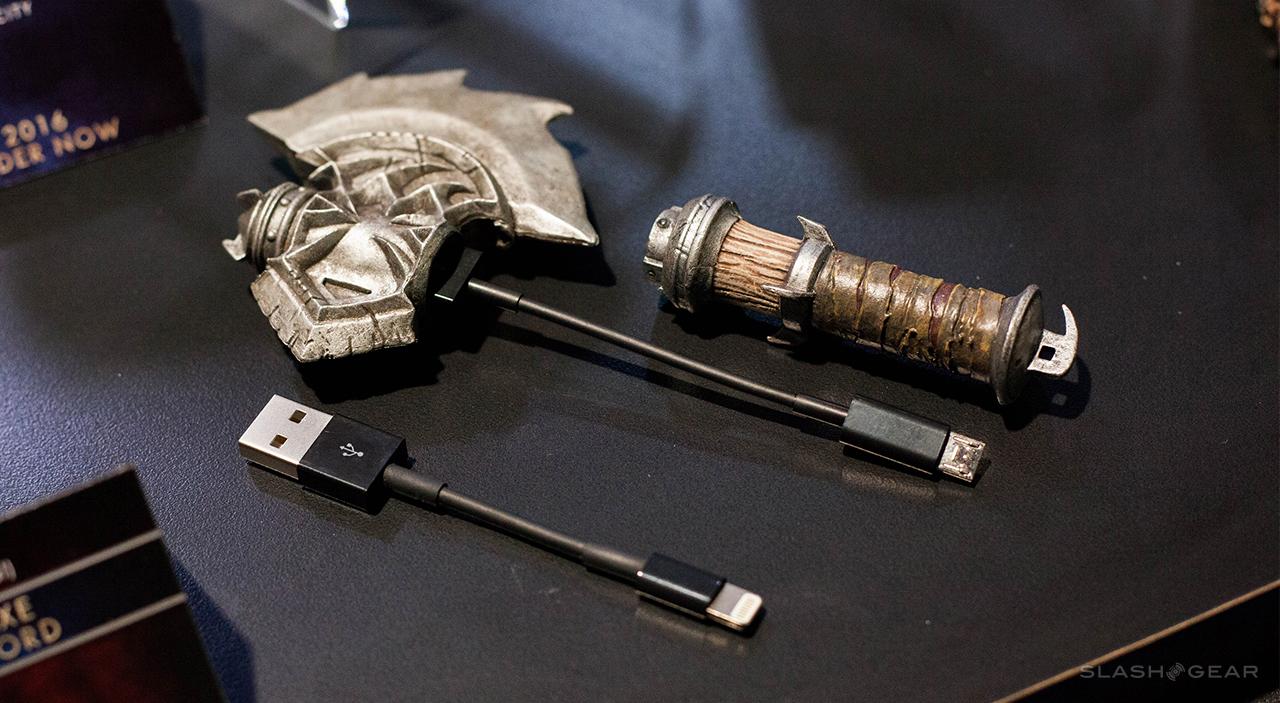 So why combine collectibles with electronics?
While talking with the Creative Director of Maybang Collectibles (who has teamed up with Swordfish to bring us all of these goodies), the idea is that while electronics eventually become obsolete, if they're built into a collectible figure, they still serve a purpose.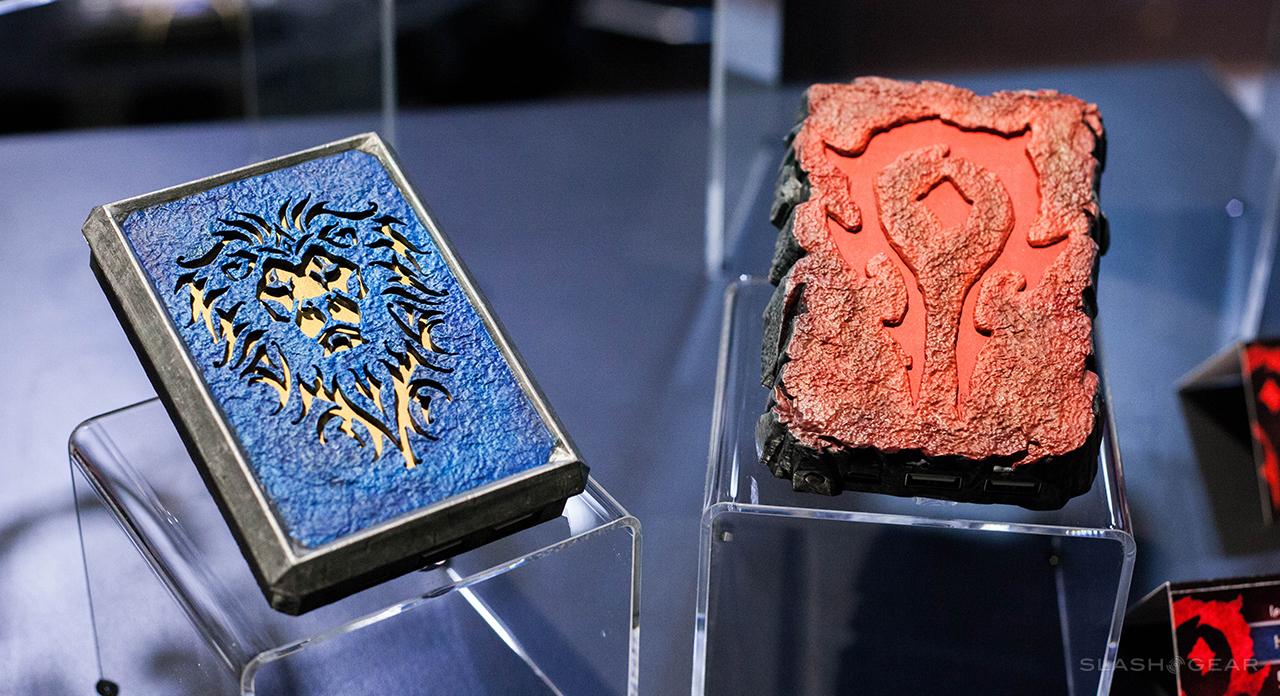 You might not need that power bank anymore, but you'll want the Doomhammer sitting on your shelf for many years to come.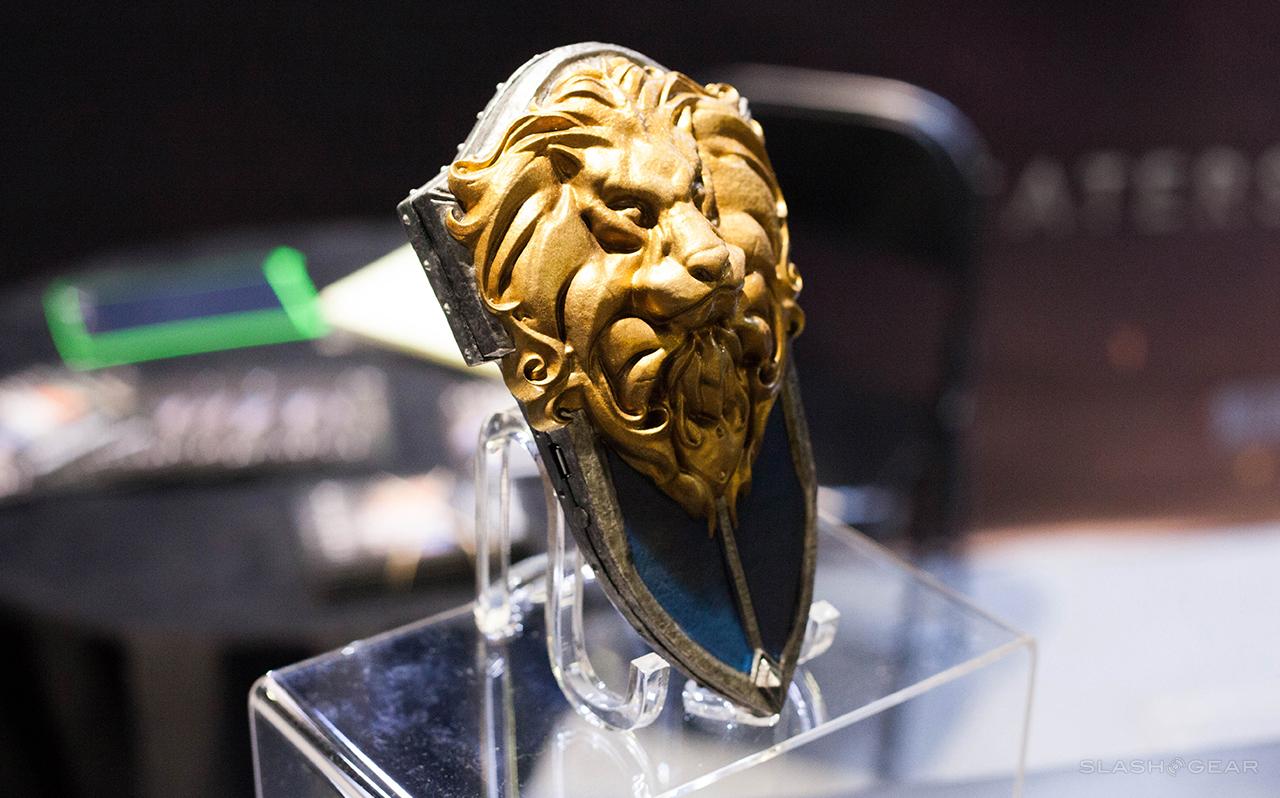 All of the products are officially licensed in anticipation of the upcoming Warcraft movie. They will be debuting in late spring of this year, with prices ranging from $70 for the large charging docks, to $45-$70 for the power banks, and $25 for the charging cables.