Sword and shield accessory available for the Wii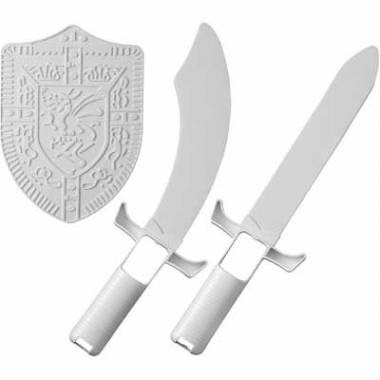 If you've already beaten Twilight Princess for the Wii, here's a chance to play the game in a whole new way. You can pick up a kit to turn your Wiimote into a sword and your Nunchuck into your shield courtesy of Asid Tech. There's nothing special about these, they're plain white, but I'd imagine that you could paint them yourself to get a more authentic feel.
For just $29.99 you can throw a sword through your TV instead of just your Wiimote. I'm not sure if these come with a wrist strap, but I highly recommend using one.
Zelda Sword & Shield – Wii [via frys]