Switchmate's DIY-free wireless light upgrade hits stores in May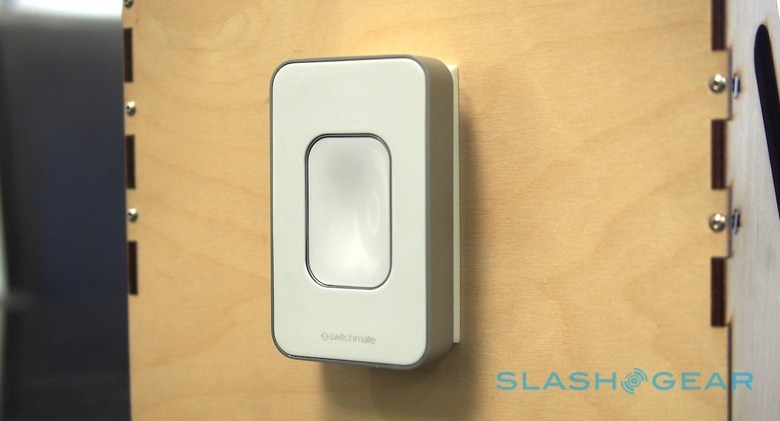 Renter-friendly ways for a smart home upgrade are few and far between, but lighting at least is getting a blast of the IoT, no screwdrivers required. Glowing from its successful crowdfunding campaign last year, Switchmate is finally bringing its Bluetooth-connected adapter for your existing light switches to market.
If you'd forgotten about Switchmate – and I can't blame you, considering the amount of IoT tech we've seen in the months since the campaign – the concept is simple. Rather than upgrading individual bulbs with wireless-enabled versions, as is the case with Philips' Hue, or removing the light switches themselves and replacing them with connected versions, as Belkin WeMo does, a limpet-like connected block fits over the top.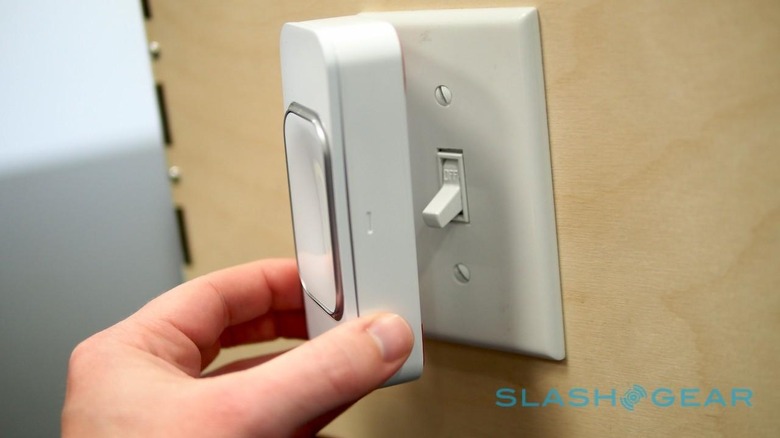 That block can physically move your existing switch – it works with both toggle and plate styles – when triggered remotely, via Bluetooth connection with your phone. Alternatively, you can press the button on the front to trigger it manually.
The whole thing sticks on via magnets clinging to the screws holding the switch's front plate in place, so you shouldn't need any tools. A removable decorative bezel cuts down bulk, so even if you have a multi-switch the theory is that you can accommodate two or three SwitchMate units side by side.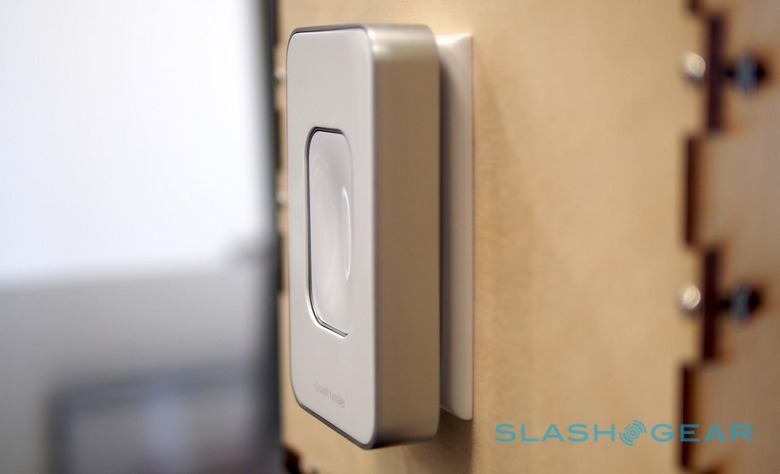 Two AA batteries should last for a year of typical use, the company claims, and the units themselves are designed in white or beige. As for the companion app, that's available for iOS and Android.
It may not be as streamlined as a fully-installed system, but it's definitely a lot more straightforward to fit. That struck a chord with backers on Indiegogo last year, and now finally that money has added up to production, with the $39.99 Switchmates headed to retail in May.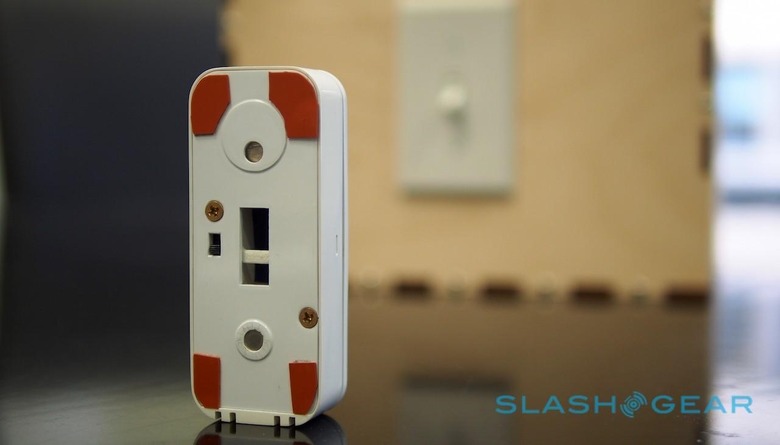 If there's a catch, it's compatibility. Right now, Switchmate only works with its own app, and you need to be physically nearby with your smartphone since it's relying on Bluetooth LE for the connection.
When I met with the team behind Switchmate last year, the promise was that talks with SmartThings, Wink, and other hub-makers were underway. That would cut the direct link with your phone, and also allow the switches to be controlled as part of a more comprehensive smart home.
MORE Switchmate