Switch Pro Controller Steam support launches in beta today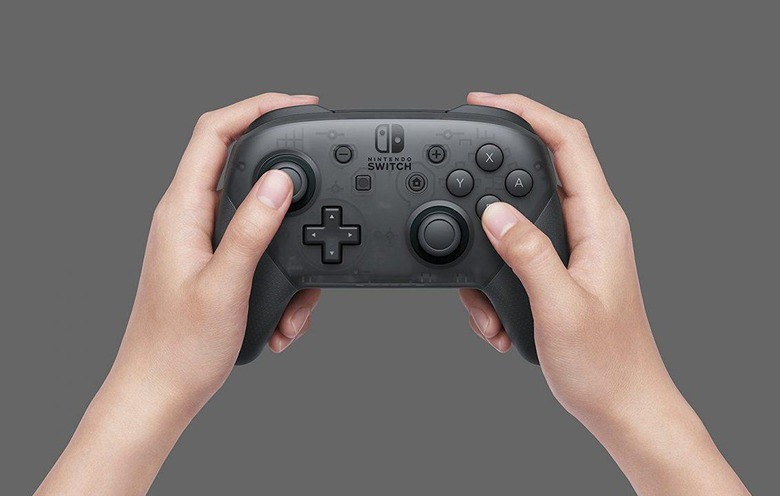 When it comes to the debate about who makes the best controller, there is no clear answer. For years, the answer was simple enough if you were looking to use a controller for PC games, as Xbox 360 and Xbox One controllers offered plug and play functionality that others did not. These days, Valve has complicated the issue by making a variety of controllers compatible through Steam, and today, a new challenger enters the arena: The Switch Pro Controller.
Though the Switch Pro Controller is a bit on the expensive side, it's definitely a quality controller. In an news post on the Steam Community today, Valve notes that the Pro Controller's d-pad is particularly great for fighting games, and that its gyro controls might even help you improve your aim in FPS titles. While we're guessing that most PC FPS players will still prefer a keyboard and mouse over everything else, the fact that we're getting gyro support is definitely neat.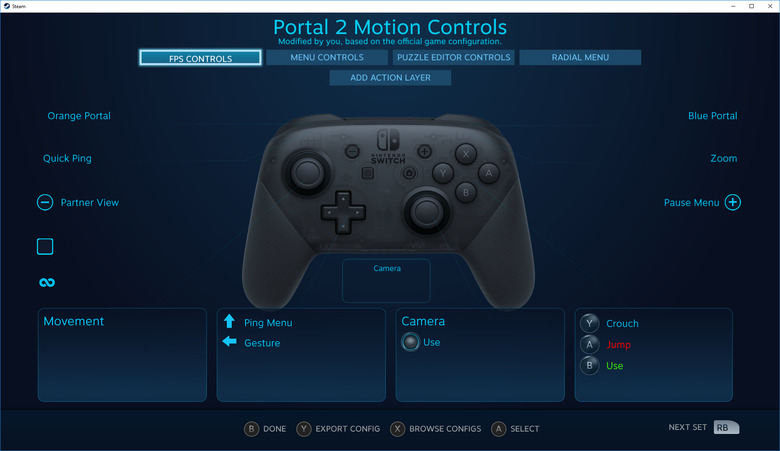 Switch Pro Controller functionality is launching in beta today. Before you do anything else, you'll need to opt into to the Steam Client Beta by following the instructions on this Steam support page. Once that's done, hop into your controller settings page and check the box next to "Switch Pro Configuration Support" to enable global support for the Switch Pro Controller.
After that, you'll be prompted to register the Pro Controller to your account, and you'll also have the option to calibrate is gyro functionality. You'll then be able to create and load specific configurations for the games you own, much in the same way you would for an Xbox One or PS4 gamepad, so the Switch Pro Controller is definitely getting full compatibility with Steam here.
Finally, hitting the Pro Controller's Home button in-game will pull up the configuration overlay, allowing you change your control layout on the fly. There's no word on when this will officially roll out to all Steam clients, but it certainly seems that the beta doesn't want for features. Is the Switch Pro Controller going to be your go-to for PC games now? Head down to the comments section and let us know!