Switch Lite Is The Star Of Nintendo's Latest Financials: Here's Why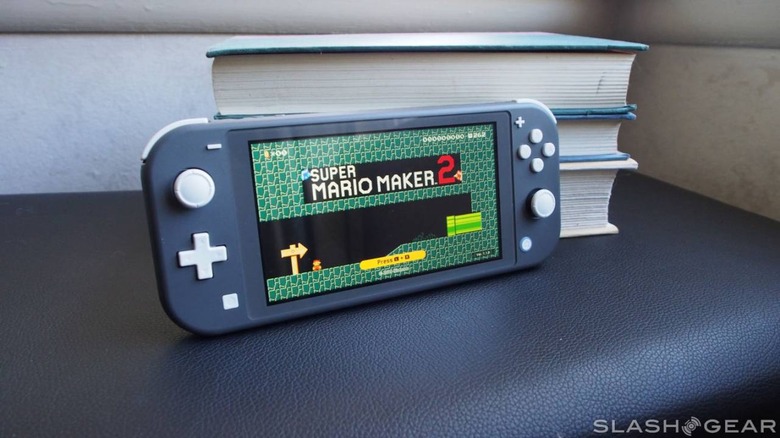 Nintendo has delivered its financials for the half-year period ending September 30th, 2019, and in that report's wake, it seems we can say the the Switch Lite is off to a strong start. Nintendo says that over the first half of its fiscal year, it sold 6.93 million Nintendo Switch consoles, 1.95 million of which were Switch Lites.
That's impressive for a couple of reasons. First, even though Nintendo's most recent financial report only covers the first half as a whole, we can look at its financial report for the first quarter ending June 30th, 2019 to see that it only sold 2.13 million units in that three-month period. That means Nintendo sold an impressive 4.8 million Switches during the second quarter, representing a rise of around 50% over the first quarter of the fiscal year.
Second, the Switch Lite sold 1.95 million units in a very short period of time. Nintendo's reporting for the first half goes through September 30th, 2019, while the Switch Lite was released on September 20th. So, the Switch Lite sales Nintendo reports in this latest round of financials were made in the span of just 10 days. That the Switch Lite is off to a strong start is both surprising and expected – at $200, the Switch Lite is $100 less expensive than the standard Switch, but even with that price cut in mind, managing to sell nearly 2 million units in 10 days is a big win.
As far as software is concerned, Nintendo said that Super Mario Maker 2 has sold 3.93 million copies thus far, while Fire Emblem: Three Houses moved 2.29 million and The Legend of Zelda: Link's Awakening sold 3.13 million. Link's Awakening was also released on September 20th, alongside the Switch Lite, so it seems that game in particular is off to a strong start as well.
Unfortunately, it seems the end may be near for the Nintendo 3DS – the aging handheld only sold 0.37 million units across the entire half, which is a 62.9% drop year-over-year, while software sales dropped 58.5% to a mere 2.60 million. Nintendo hasn't announced that the 3DS is end-of-life yet, but with the Switch Lite now on shelves and sales of 3DS hardware dropping significantly, it seems that it is whether we have official confirmation or not.
So, the Switch enjoyed a pretty significant bump up in sales over the second quarter of the year, and the Switch Lite is at least partially to thank for that. It'll be interesting to see how Switch sales fare during the ever-important holiday period, especially with the Switch Lite serving as a less expensive alternative to the standard Switch. We'll see what happens from here, so stay tuned.