SwingSmart sensor analyzes your golf swing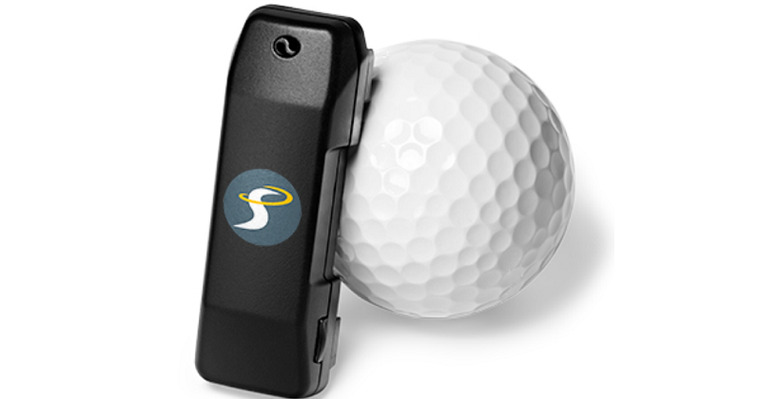 The weather has turned favorable enough in many locations for hitting the golf course, and NewSpin Golf aims to make sure your at the top of your game. Using a combination of a Bluetooth sensor called the SwingSmart and an accompanying app, golfers can see their swings analyzed in a 3D view.
The SwingSmart is a golf swing analyzer that clips onto a golf club shaft and connects to a smartphone or tablet using Bluetooth. Once connected, the device's app analyzes the golfer's swing and presents information on it to help improve one's game.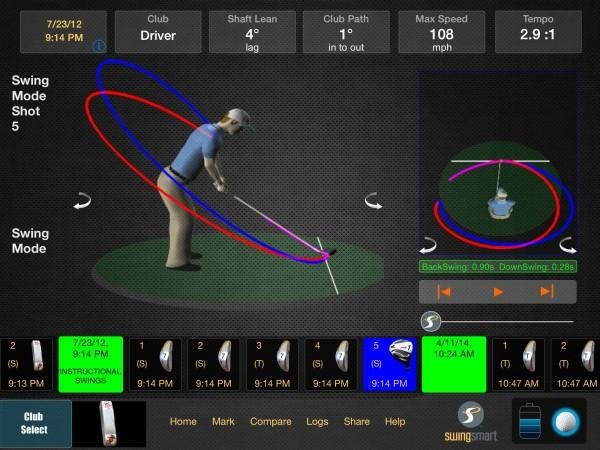 The app has been redesigned to have an improved UI, and adds both mini-games and a Dual 3D view for seeing one's swing from multiple angles. The mini-games, meanwhile, are "Peter Kostis Signature Drills", and include a Clock Face Drill and a Putting Challenge.
Said NewSpin Golf's CEO Angelo Papadourakis, "Golfers have rapidly embraced SwingSmart as an invaluable tool for providing useful feedback that instantly benefits their performance. With the latest update we've enhanced the system's ability to capture meaningful swing data and added mini-games that inject a unique element of fun into practice."
The SwingSmart is priced at $249.99 USD.
SOURCE: SwingSmart