Swimmo smartwatch is a wearable for swimmers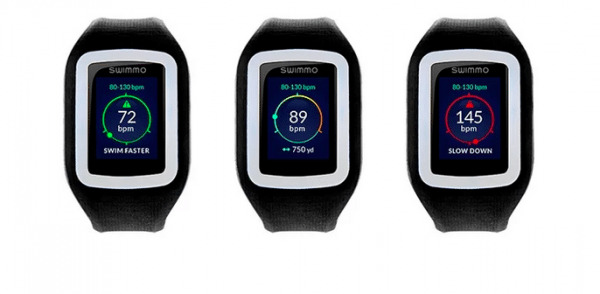 We've seen wearables in the past that are created for a specific type of user, such as Garmin's smartwatches for golfers. Now Swimmo has created a new wearable by the same name, the Swimmo smartwatch. The wearable is made for swimmers who want to track their activities using a bit of smart technology on their wrist, which in this case will keep track of data on things like how many calories are burned and distances travelled. And, of course, it is completely waterproof.
The company behind Swimmo bids the smartwatch as the first of its kind made specifically for swimmers. It features training-centric features like PaceKeeper and IntensityCoach, as well as the maker's Rotate&Tap control technology that eliminates the need for physical buttons. The watch is compatible with both Android and iOS, connecting to smartphones using Bluetooth (though it can operate independent of them). It is also compatible with HealthKit, Strava, RunKeeper, and similar products.
Tracking features includes distance tracking, calorie tracking, swimming speed and pace, heart rate monitoring, and the duration spent swimming. The watch includes goal tracking and guidance, as well, and lets users compete with other Swimmo users. There's also social sharing features.
Swimmo, the company behind the smartwatch with the same name, was seeking $39,000 USD on Kickstarter, where it has raised thus far about $57,000 USD with 29 days remaining. The Early Bird units are all sold out, but a discounted option is still available with a pledge price tag of $169 USD. Shipping to backers who ordered from the first batch will start this upcoming October, assuming all goes as planned.
VIA: Ubergizmo