SwiftKey 7.0 major update adds Toolbar, Stickers, GIFs, and more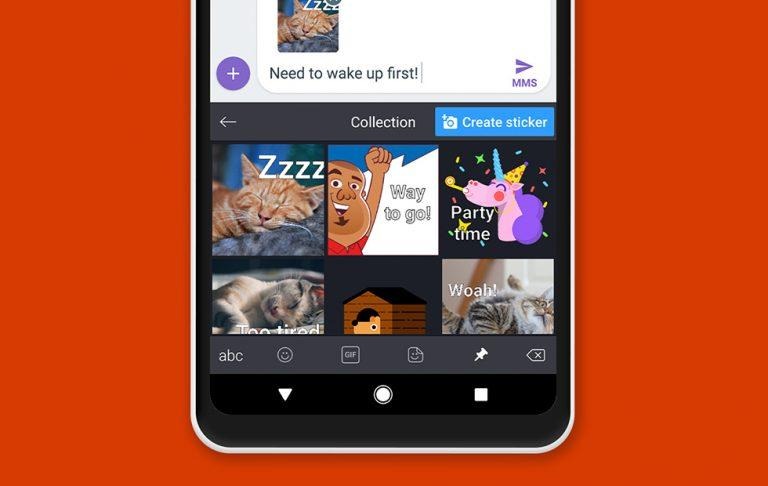 Mobile keyboard SwiftKey has been updated to version 7.0, the "most significant update" since Microsoft acquired it a couple years back, according to the company. In SwiftKey 7, users on Android (and soon on iOS) get access to "Toolbar," which replaces the Hub. With Toolbar, users are presented with the mobile keyboard's various features, including new ones added in this update.
This is a major update for the mobile keyboard, one that is better tailored to modern users and the way digital communication has evolved. For example, SwiftKey 7.0 adds Stickers, a feature for downloading sticker packs and then including those stickers in digital messages. Some sticker packs can be edited, as well.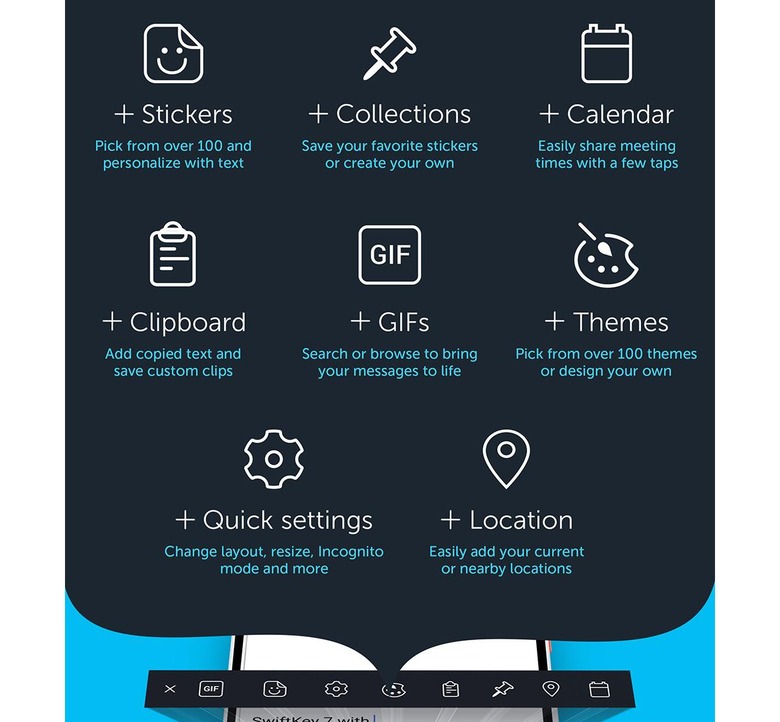 These edited stickers are found in the app's Collections, the destination where users can also save their favorite stickers, plus edited images and other media. The content found in Collections can be accessed and used in many other apps, making it accessible in whichever messaging app you prefer, word processing apps, and similar.
Toolbar, the menu shown in the image above, can be found by tapping the "+" sign added to the prediction bar. When opened, Toolbar presents users with various features like GIFs, their Collections, Stickers, clipboard content, and more. Android users are seeing this now, and iOS users will get it very soon.
Microsoft plans to add additional features to SwiftKey in the future, and it has detailed a couple of those features ahead of time. Planned for release is a location sharing feature, which will be available to users in the US and India. With this, users can insert their current location within a message using a tap. As well, the app will be adding calendar sharing to insert appointment info.