SwiftKey 3 Beta Hands-on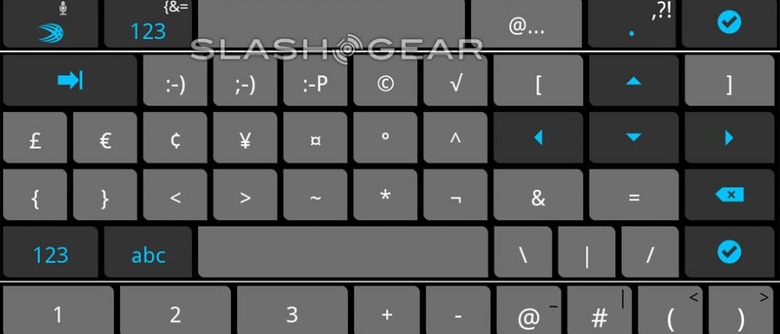 This week the folks at SwiftKey are releasing their newest customizable learning digital keyboard replacement app for Android, SwiftKey 3, and we're taking a look at it here in Beta form. SwiftKey has for many moons been a king of 3rd-party keyboard creation for the Android platform, and true to their promise for each new release, this Beta version has been released for free to the entire SwiftKey VIP user community – 30,000 strong! This version has several big additions from the last full release including new UI, themes, and Smart Space – let's have a look!
What you're going to notice immediately, of course, is that you've got not only a new user interface aesthetic, you've got a couple new keyboards as well. These keyboards all work the same as one another, these version differences being entirely aesthetic of course – the new themes reflecting both the UI of SwiftKey 3 in the theme "Colbalt" and "Holo" representing Android 4.0 Ice Cream Sandwich. These keyboard faces are meant to bring your customized Android experience to a sweet spot with several oddly enticing combos. You're also able to adjust the height and width of the keys if you like – whatever you want!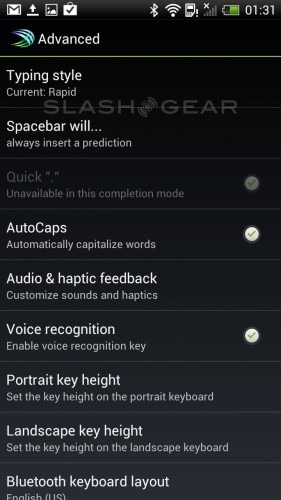 Smart Space is probably the coolest new feature here in SwiftKey 3, it detecting mis-typed or omitted spaces in your everyday average sentences and adding them in for you. This feature works in real-time, so no worries about that devilish spacebar any more. That said, the space bar and smart punctuation keys are much larger to improve accuracy in that way as well.
SwiftKey 3 has new punctuation functionality, with language-specific additions working to bring you the spaces and marks you need. This version of SwiftKey adds 7 new languages to their gamut of languages for keyboard use, 42 being the grand total thus far. SwiftKey 3 also has several core improvements like the ability to backup learned language data. Also options have been improved for the customization of auto-correction features.
If you'd like to check out SwiftKey 3 Beta for yourself, you'll want to join up with the SwiftKey VIP community at http://vip.swiftkey.net – join the ranks now!