Swatch Swims Against The Flow, Makes Its Own Smartwatch OS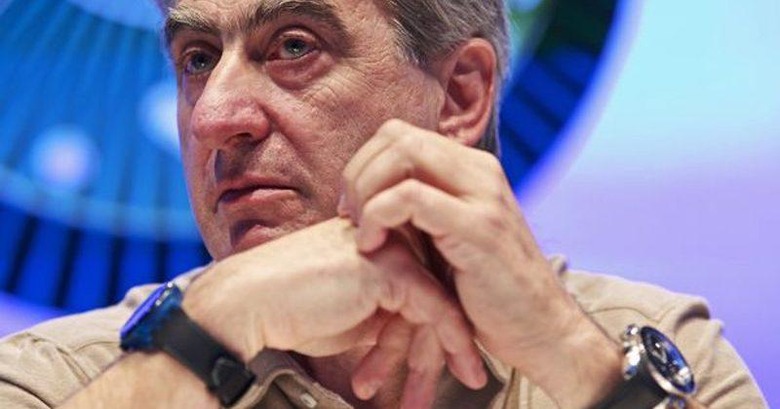 As a consequence of history, the smartwatch OS scene is a bit more diverse, despite Android and iOS owning the lion's share of the market. The smartwatch market is a bit less confusing, with the line drawn between the Apple Watch and a myriad of Android Wear smartwatches. Sure, there are others, like the Samsung-only Tizen-based Gear S, but the numbers are thinning. Pebble and Vector, which each had their own OS, succumbed to Fitbit's power. Undaunted, Swatch CEO Nick Hayek is boldly revealing that the company is making its own watch operating system to debut in a Tissot-branded smartwatch in late 2018.
There are pros and cons to doing your own watch OS. Apple's watchOS and Samsung's Gear are proprietary to the company's devices. While Android Wear is available for any watch maker, the platform is designed to be generic enough yet uniform, across all smartwatches, leaving very little room to deviate in terms of software.
What Swatch is aiming for with its own smartwatch platform is control and optimization. The company, who admittedly has less experience with smartwatches, believes it can outdo Android Wear and watchOS in terms of battery longevity, one of the biggest points against smartwatches. Hayek says the company is open to licensing its OS to third-parties, though that depends on whether those watch makers are willing to be beholden to Swatch.
More than reservations on Swatch's ability to develop a smartwatch OS from the ground up, yet another platform raises the question of apps again. The lack of noteworthy apps have and continue to haunt Samsung and Pebble, and those were pretty big names in the smartwatch market. How many of those developers would be willing to develop for Swatch OS is going to be a huge question mark.
Swatch's stance on smartwatches is the complete opposite of what its competitors have taken this week. Earlier, TAG Heuer announced its newest Connected timepiece and, more recently, Montblanc revealed its first smartwatch, the Summit. Both run Android Wear, of course.
SOURCE: Bloomberg