Swatch Infinity watch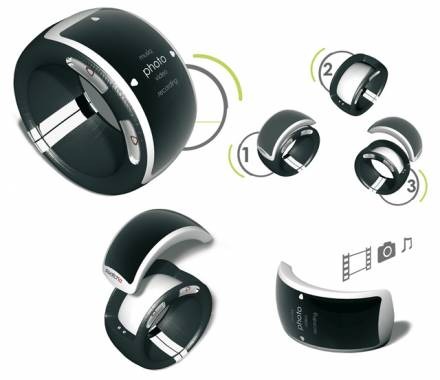 Oh won't you look at the sexy!  Swatch are known for both their indecently-fashionable design and the clip-out watch faces and swappable straps, and they've really excelled themselves with the Infinity concept design.
A leather-effect strap with magnetic clasp is home to a combination watch/DAP/video recorder/photo album, that pops out to be syncronised and recharged.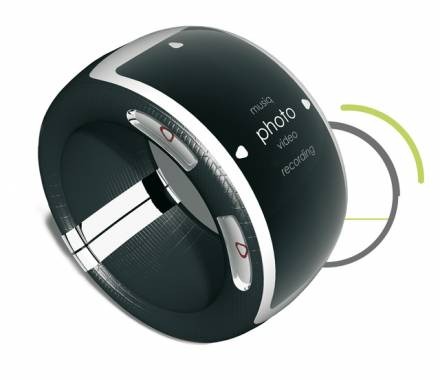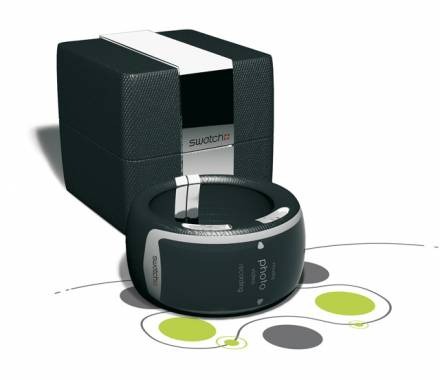 The design reminds me a little of some watches from Philippe Starck's range for Fossil, although the feature set is far in advance of them.  Please make them, Swatch!
Yanko Design [via electro^plankton]