Swann drops new Home Series Alarm range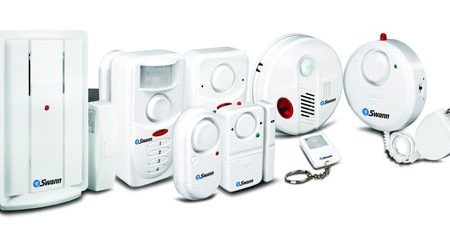 Swann has all sorts of home security cameras that can help you keep your home or business safe from criminals. The last security camera from the company we talked about was the Outback camera back in August. Swann has now unveiled a new line of home security alarms that covers a range of needs called the Home Series.
The Home Series includes a Window Alarm that senses the vibration caused to a window during forced entry and activates a siren that has 110db to scare the criminal away selling for $9.99. A Magnetic Window alarm also sells for $9.99 and activates when windows or doors are opened. Swann also offers a PIR Motion Alarm that activates when it detects activity using a PIR movement sensor selling for $24.
A Magnetic Keypad Door alarm protects a door with a keypad with an alarm that activates when the correct code isn't entered and the door opens selling for $19.99. Those in flood prone areas can get an Anti-Flood alarm that monitors for water leaks and triggers a siren when water is detected selling for $12.99. The last two items in the Home Series range include a Ceiling alarm selling for $29.99 that monitors a 9-foot circle for movement and a wireless doormat chime that goes off when someone is at a door when placed under the mat or carpet selling for $29.99.