Sustainable LEGO bricks will be made from plant-based plastic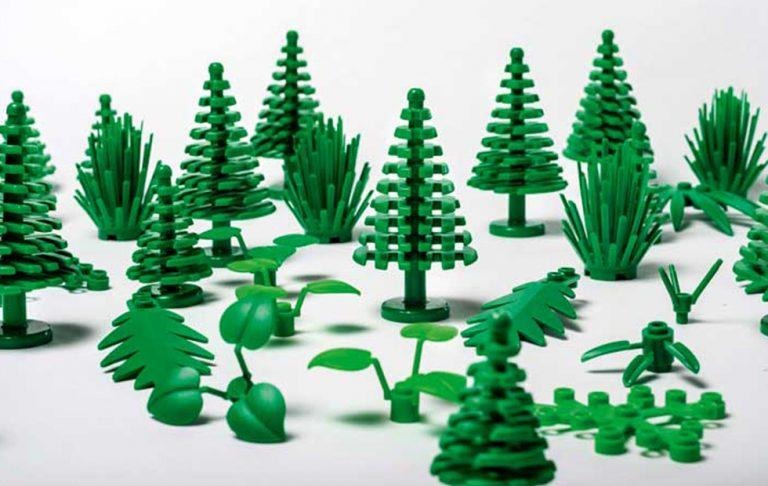 LEGO has announced plans to launch environmentally-friendly bricks made using plant-based plastics. These bricks are currently in production and will be launched in LEGO box sets later this year. The company explains that its new plastic is produced from sugarcane that has been sustainably sourced. Despite the sustainable plastic used, these new bricks will be "technically identical" to existing bricks.
Not all LEGO bricks will be made with the polyethylene material; instead, the initial sustainable items will appear as trees, leaves, bushes and other botanical elements. The bricks will have the same standard of quality as existing plastic bricks, the company promises, as well as the same level of safety.
The new bricks will likewise fit the existing bricks, so they're basically indistinguishable from the elements made using ordinary polyethylene. The sugarcane used as the raw material for these bricks meets Bioplastic Feedstock Alliance's guidance and is also Bonsucro Chain of Custody certified.
LEGO Group has vowed to work closely with the material suppliers to keep an eye on the environmental impacts this production has over its life cycle. The company says that all of its suppliers are required to meet LEGO Group's Code of Conduct for environment, health, safety, and ethical standards.
As part of its initiative, LEGO Group has partnered with WWF and the Bioplastic Feedstock Alliance. WWF senior program officer Alix Grabowski said, "The LEGO Group's decision to pursue sustainably sourced bio-based plastics represents an incredible opportunity to reduce dependence on finite resources..."
SOURCE: LEGO