Surgeon General: Stop buying masks, they won't prevent coronavirus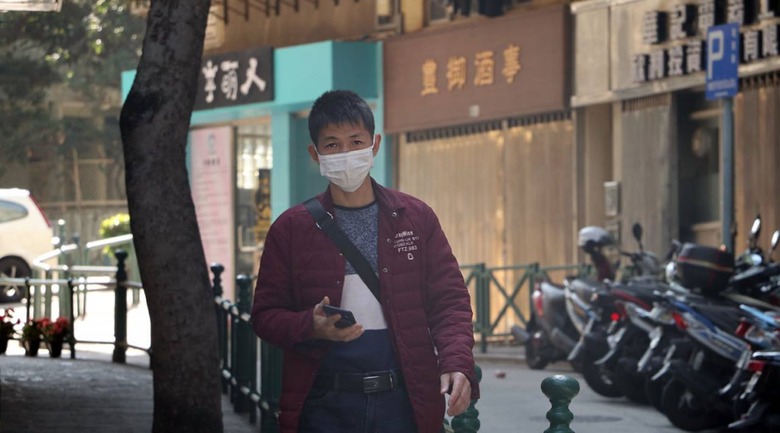 The Office of the Surgeon General recently published a tweet reading, "Seriously people — STOP BUYING MASKS!" The agency reiterates that face masks won't help protect someone from contracting the new novel coronavirus, which has spread into multiple countries and has popped up in various places around the United States. These masks, the Surgeon General states, should be reserved for healthcare workers.
According to the Centers for Disease Control and Prevention, face masks should be used by people who are showing symptoms of the disease caused by this coronavirus, COVID-19. This is a precautionary measure to help prevent spreading the disease to other people. However, the CDC is not recommending that healthy people use these masks, instead advising the public to regularly wash their hands and avoid touching their face and eyes.
The novel coronavirus appears to have reached 'community spread' status in California, Washington, and Oregon, and it may also have reached this level — or will soon — in New York City. The disease is described as mild in most healthy people, but in a small number of cases, particularly in people who have other health problems like heart disease or who are elderly, COVID-19 can be severe and possibly deadly.
There aren't any vaccines available to prevent the virus; treatment methods are still being developed. At this time, the CDC says the only 'best' way to prevent this disease is to avoid exposure to the virus itself, which means avoiding people who are sick, staying home when you are sick (to help protect other people), regularly cleaning surfaces and objects that are often touched like doorknobs, and regularly washing your hands — or, in times when soap isn't available, by using hand sanitizer.
Public health experts have expressed concerns that healthcare workers may not be able to get enough face masks to help protect them from the virus. Many stores throughout the US and in several other countries are sold out of these masks and manufacturers are having trouble keeping up with demand. Of course, hospitals will struggle to meet the needs of their communities if many healthcare workers are out sick.