Surfsens released by Pukas, Tecnalia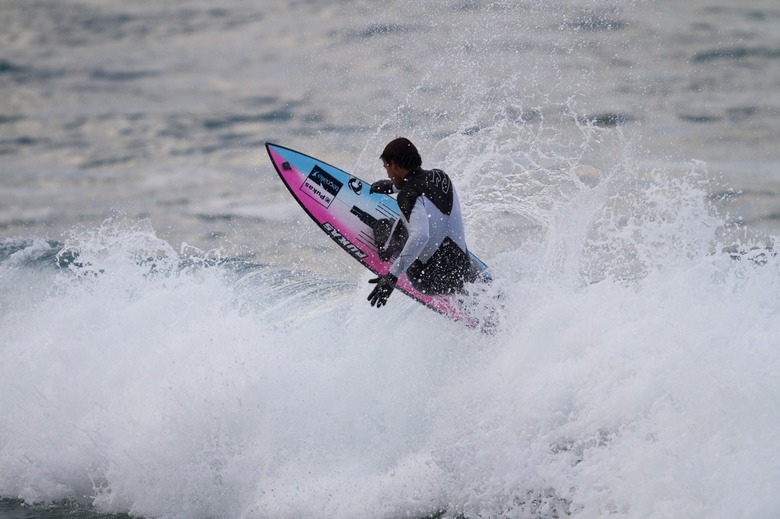 Spanish company Pukas teamed up with partner Tecnalia to release the Surfsens surfboard diagonistics package. Surfing is an iconic sport worldwide, and never before have surfers had the ability to track their movements. Not only will this allow surfers to analyze their turns and motions, but this could revolutionize judging and scoring in competitive surfing competitions. The Surfsens board is the first of it's kind.
Pukas:
Surfing is still a sport governed by feelings. The driving forces behind this joint project, PUKAS and TECNALIA, aim to "turn feelings into facts and figures" and provide as yet unquantified data that can be directly applied to improve the features of surfboards, the technical performance of surfers and/or measurement of parameters during competition.
Pukas has been making surfboards in La Concha Bay in San Sebastián, Spain since 1977. They teamed with Spanish technology company Tecnalia recently to produce the Surfsens package. The Surfsens board watches every twitch of your toes with a gyroscope, accelerometer, GPS, compass, and flex sensors. The data is saved on the board's internal computer for later display. One of the surfers who tested the board mentions that it feels heavier, but the whole sensor and computer package only adds 650 grams to the weight of the board.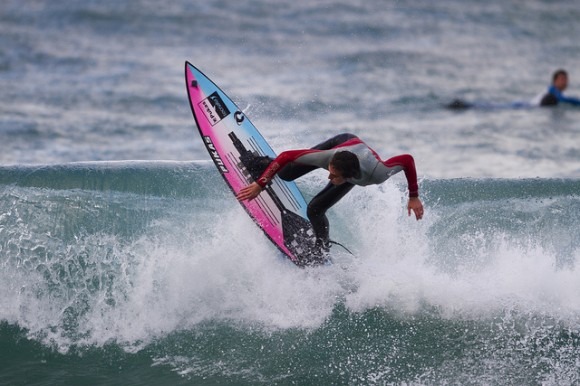 Check out these links for video and pictures from the release.
Pukas – Tecnalia Surfsens project from Pukas Surf on Vimeo.