Surface Pro Power Cords To Be Recalled Over Damage Issues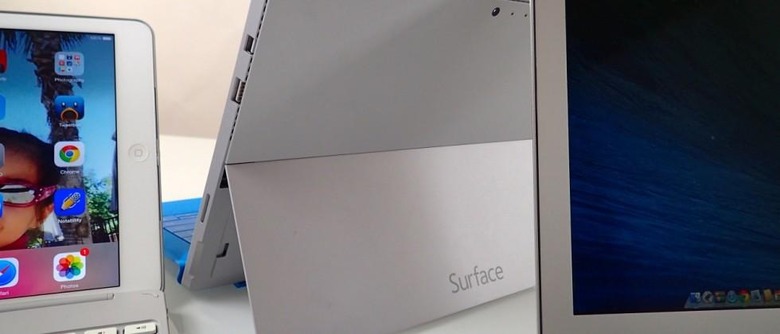 Microsoft is recalling some power cords for older Surface Pro models, according to a new report. The recall will reportedly take place due to overheating concerns, and may be of a trade-in variety, meaning owners will hand over their old potentially faulty cord in exchange for a new power cable. The recall, if the source is correct, will be officially announced this upcoming Friday.
The information comes from Channelnomics, a European website, which speaks of "the vendor giant" preparing for a very large voluntary recall. The reason is overheating caused by owners "sharply or repeatedly [bending]" the cords, or "tightly" wrapping them. Over time, this could damage the cables and result in a heat issue.
Once the announcement is made Friday morning, applicable Surface Pro owners (SP3 and previous) will have access to a new website put up to handle the recall. The old power cords, if not returned to Microsoft, will need to be disposed of in whatever way is applicable in one's region.
This recall will cover the Surface Pro, Surface Pro 2 form 2013 and the Surface Pro 3 from 2014. The recall announcement will reportedly be made at 6AM PST.
Update:
A Microsoft spokesperson has confirmed the recall, but didn't go into details, saying:
As a result of damage caused by AC power cords being wound too tightly, twisted or pinched over an extended period of time, a very small proportion of Surface Pro customers have reported issues with their AC power cord. We will be releasing details of how customers can obtain a free replacement cable shortly.
VIA: ZDNet