Surface Pro 7 Surface Pen could have a few tricks up its sleeve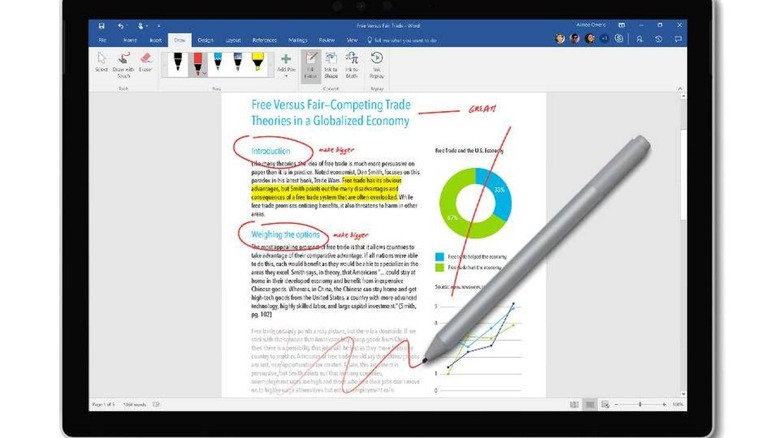 Smartphones have been on the front page of tech news for the past weeks and will continue to do so until next month. There might, however, be a brief pause in early October when the consumer electronics world shift its focus to computers and software coming from Microsoft. Redmond is expected and hoped to announce a great many things, some of them too good to be true. Whether the new Surface Pen falls under that category or not remains to be seen but, if rumors are indeed correct, it will be the most interesting Microsoft stylus to date.
A new Surface Pen has just been certified by the FCC which is pretty much the most official confirmation of its existence. What features it will have, however, is still a bit unknown. The certification does note it supports Bluetooth LE, but that isn't exactly new either. Surface Pens use a Bluetooth button on the eraser end to activate functions in Windows 10.
Perhaps the Surface Pen will support motion gestures like the Galaxy Note 10 stylus. At least based on one recent patent, Microsoft has had the idea of utilizing motion vectors to improve accuracy. It could just be a few steps away from supporting gesture controls as well.
One other rumor talks about the return of the U-shaped pen clip that this time has touch sensitivity. The clip can act as a scroll wheel, for example, for zooming or changing pages just by sliding the finger across its length.
A more powerful Surface Pen is definitely an interesting proposition but it may also come with one drawback. Aside from increased battery use, the Surface Pen is again expected to be a separate purchase, mirroring Apple's retail strategy. Considering rumors of reduced Surface Pro 7 prices, however, that could make buying the Pen a bit more acceptable at least.