This afternoon we got the opportunity to get our hands on the newest version of the Microsoft Surface Pro. That's the Microsoft Surface Pro 6, the 2018 edition of the tablet-with-kickstand. This is extremely similar to its predecessor, coming with the same overall size, same display, hinge on its kickstand, and connectivity. This device has a single full-sized USB port, mini Display port, and a proprietary Surface connector.
The Windows 10 world – the mobile Windows 10 world anyway – is epitomized by this tablet. At least that's what it seems Microsoft would like us to believe. With so few changes gen-to-gen, it would appear that Microsoft's gotten to a place where they feel comfortable delivering tiny bumps. When your devices sell well, this seems to be the strategy that sticks.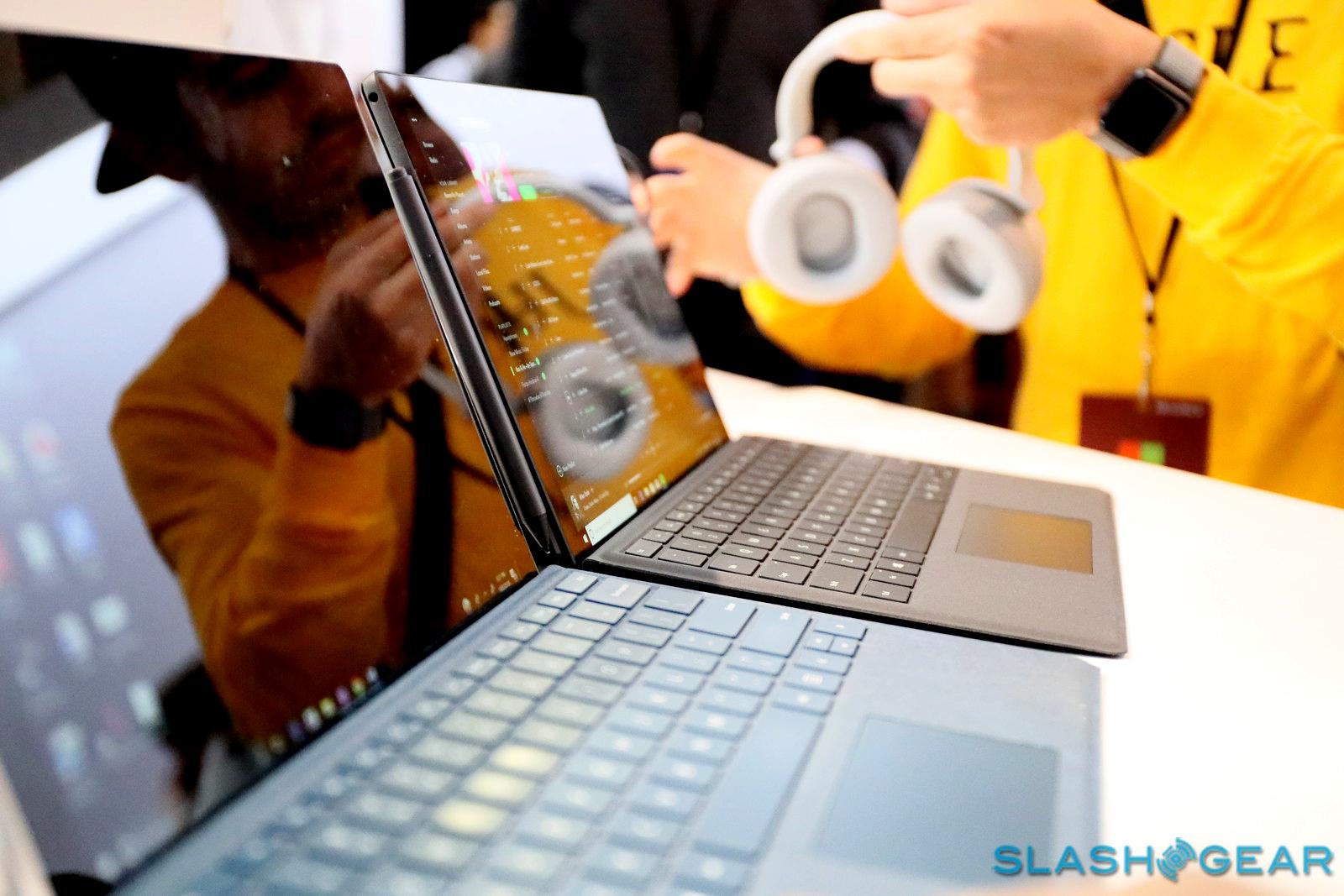 As it was with last year's Surface Pro, the 2018 version (Surface Pro 6) comes with a 12.3-inch, 2736 x 1824 pixel display with a bezel that's entirely appropriate for the intended use for this machine. As it was with the 2017 edition of the Surface Pro, this machine's kickstand is able to fold down to nearly (but not quite) flat, in a mode called "Studio Mode." This mode is ideal for Surface Pen use.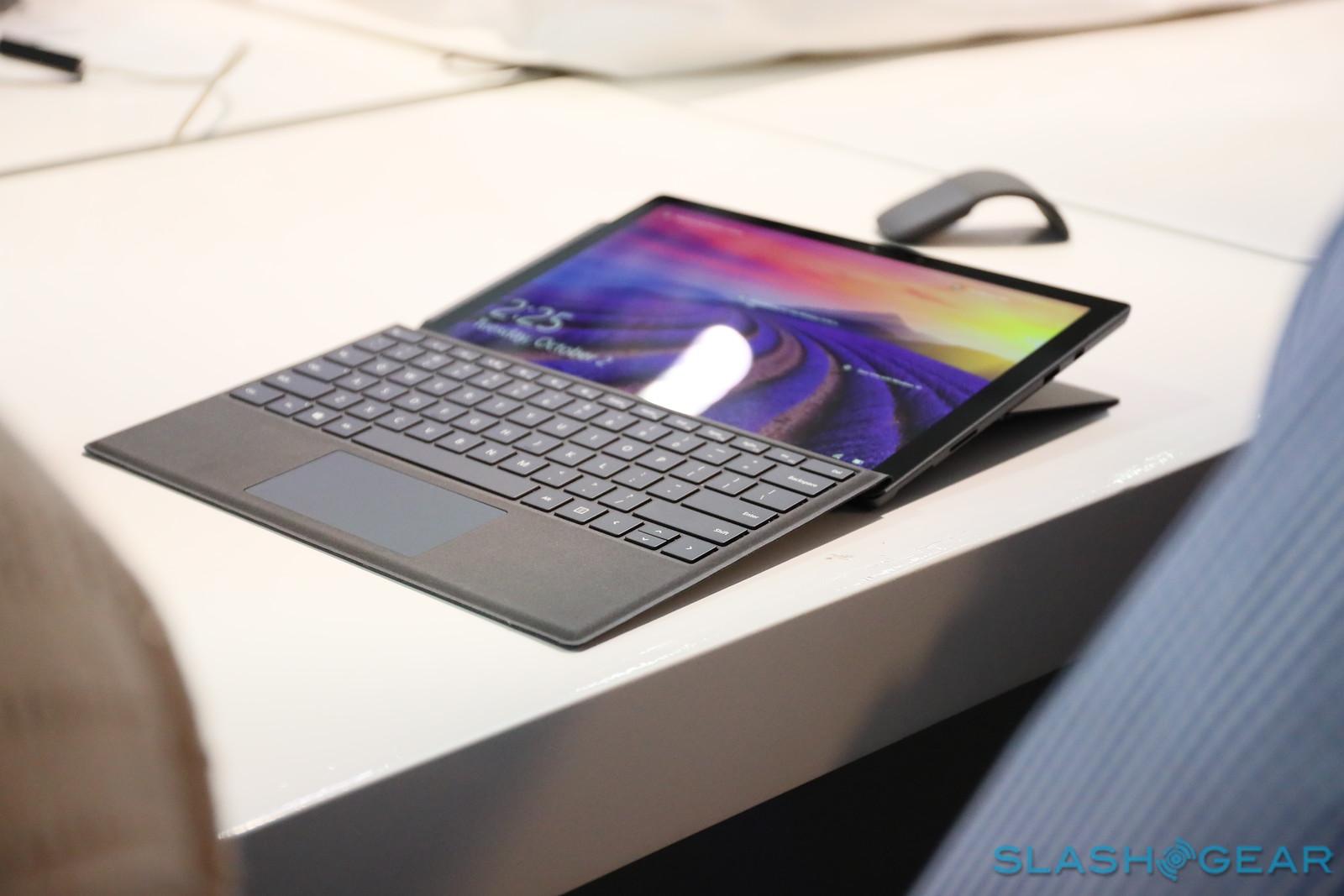 The Surface Pen was redesigned last year and remains largely the same in 2018. That's pretty much fine at this point as no other stylus surpasses the abilities of this stylus. It's basically tied in the running for best stylus ever, on any platform, with top runners from Wacom, Apple, and Samsung (which uses Wacom, too). Once again it would appear that the magnet connection between the stylus and the tablet is less-than-ideal – but probably still decent enough for most users.
Here the Surface Pro 6 (2018) rolls with a new black Alcantra on its keyboard surface – all around the keys and the touchpad and such. The keyboard is actually a "Signature Type Cover" which can come in a variety of different colors. Here it is black, most assuredly black.
If all goes according to expectations, we'll be able to preorder the Surface Pro 6 immediately if not soon. The device will go on sale within a few weeks at Microsoft stores and wherever fine Surface products are sold. The in-store date will hit different for each unique model, dependent on internal storage size and RAM and processor and such. The version you see here will be available in the first wave, if you're lucky!