Surface Pro 4, Surface Book go up for pre-order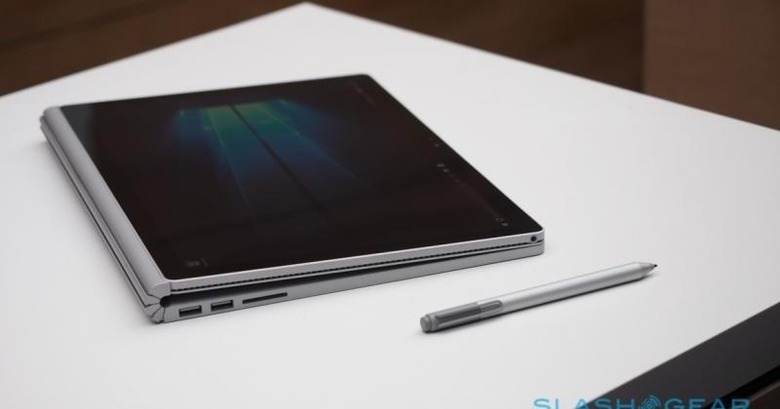 We may receive a commission on purchases made from links.
This was definitely a big week for Microsoft. Not just because it revealed some new and interesting devices but because it also managed to convert some naysayers as well, in one fell swoop. However, they do say that the test of the pudding is in the eating, and we won't really be getting our hands on that pudding until later next month. But to whet people's appetites, retailers Amazon, Best Buy, and Target have started taking pre-orders for the Surface Pro 4 and the Surface Book. That is, if the prices look appetizing at all.
The new Surface Pro 4 was something we've expected all along, though some might have been disappointed by the lack of any major new feature on the device. Which isn't exactly a bad thing either. In effect, Microsoft is giving the message that Surface Pro line has become stable and reliable, having hit all the right notes. All that's left, then, is to refine it. And refine it did, giving the Surface Pro 4 a bigger screen but a thinner body, a better keyboard and a more sensitive, 1024 levels to be precise, pen, a blazing hot processor and a unique cooling system.
Sadly, perfection once again comes at a price. The Surface Pro 4 starts at $899 at the lowest, with an Intel Core M processor and 128 GB storage. With the highest specs, you are looking at $1,599. And, like with its predecessors, that doesn't include the $130 keyboard yet.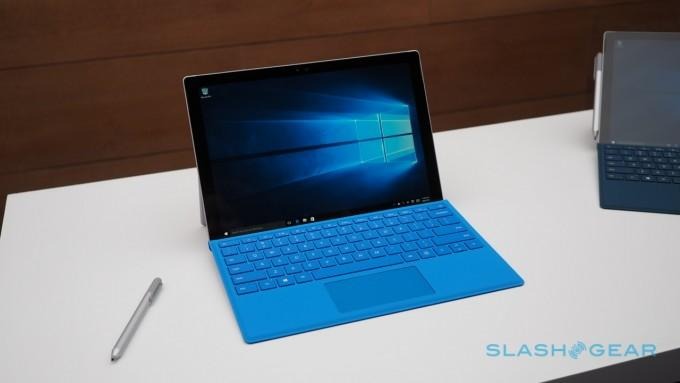 The Surface Book was the surprise star of the event, and it's still a miracle that Microsoft was able to keep a tight lid on it all this time. Redmond's real rival to the MacBook Pro, the device still bears half the design of a Surface tablet, but with the other half made of a real keyboard, with a real, solid, but also eccentric hinge. Microsoft calls it more a laptop and a clipboard in one. Microsoft also made a rather interesting technological marvel. That keyboard can optionally hold an NVIDIA mobile graphics chip, which makes it the mobile equivalent of a graphics amplifier that is becoming quite the fad among PC gamers these days.
With all those bells and whistles, you should expect the Surface Book to cost considerably more than the Surface Pro 4. It actually starts already at $1,499, and that's with the Core i5 Skylake CPU, 128 GB of storage, 8 GB of RAM, and no NVIDIA GPU. At the other end of the spectrum you get a Core i7 with 512 GB of storage, 16 GB of RAM, and an NVIDIA mobile graphics card, all for the lovely price of $2,699.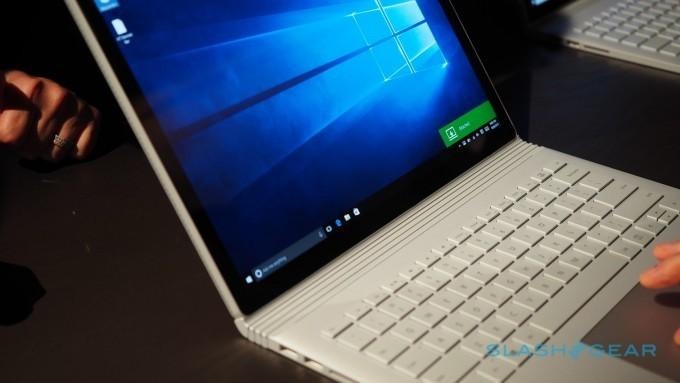 Head on over to our hands-on of the Surface Pro 4 and the Surface Book to see our initial impressions of these two Microsoft flagship devices.
• Microsoft Surface Pro 4 on Amazon
• Microsoft Surface Book on Amazon
• Microsoft Surface Pro 4, Surface Book on Best Buy