Surface Pro 4 hands-on: bigger, yet smaller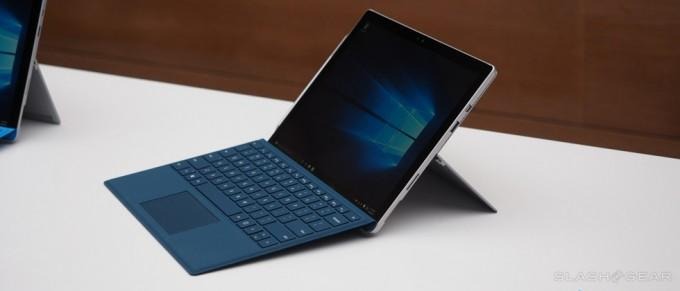 Today the Surface Pro 4 has been revealed by Microsoft: a device with a larger display than the Surface 3, a thinner body, and a more powerful processor. This device appears not long after companies like Google and Apple have revealed their own "tablets with keyboards" devices that bear more than a passing resemblance to Microsoft's Surface lineup. As such, Microsoft is presenting this Surface Pro 4 as a sort of bumping up of the category they suggest they've created. This Surface Pro 4 is heavier than its predecessors, yet thinner than its predecessors. While its display is smaller than the Surface Book, it's larger than previous generations as well.
While the Surface 3 will continue to be offered by Microsoft once the Pro 4 has been launched, we must assume the Pro 3 will begin its phasing out. Microsoft compared the Pro 4 to the standard Surface 3 in their event this afternoon, so we'll go ahead and assume this means the company will replace the Pro with the Pro in their main store lineup.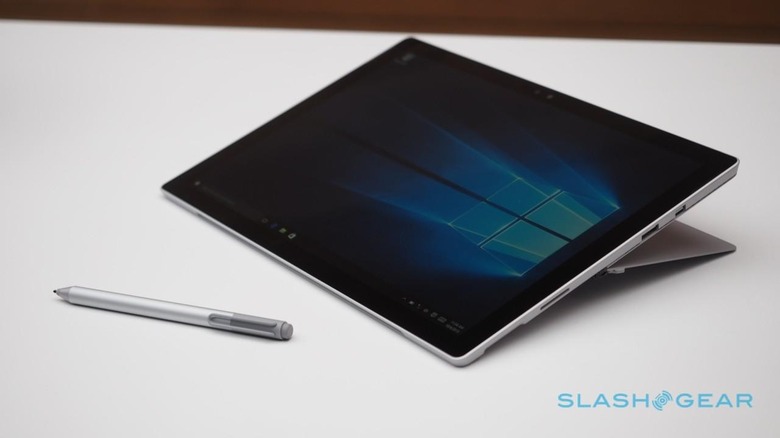 The Surface Pro 3 had a 12-inch display while the Surface 3 had a 10.8-inch display. The Microsoft Surface Pro 4 has a 12.3-inch display but a body (height and width) that's barely distinguishable from its 12-inch display-toting predecessor.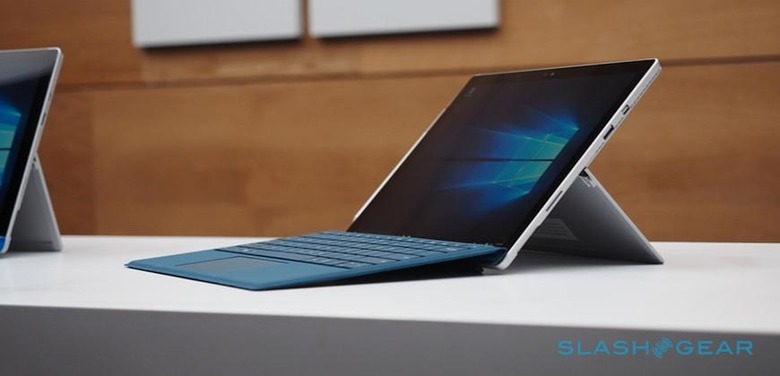 Inside this device you'll find liquid cooling – much like the new Microsoft Lumia 950 family. Because of this cooling system, the device is able to get a bit thinner than its predecessor at 8.4mm rather than 9.1mm.
See our Surface Book hands-on.
The Surface Pro 4 has a full-size USB 3.0 port, a microSD card reader, and a mini DisplayPort. You'll also find a standard headset jack, a cover port, and Surface Connect technology. While the Surface 3 is quoted as lasting up to 10 hours on a single charge and the Surface Pro is clocked at 12 hours, Microsoft suggests the Surface Pro 4 will last you just 9 hours.
Oddly you'll find that the Surface Pro 4 weighs more than the Surface Book, coming in at 1.73lbs (786g), while the Book is just 1.6lbs (728g) with a larger screen at 13.5-inches.

The Surface Pro 4 has a slightly different set of keyboard covers – spacing is ever-so-slightly "improved" – we'll have to see how they fair in our own review coming up sooner than later. Stick around our Surface Pro 4 tag portal for more!