Surface Pro 4 leak: thinner, fanless Surface Pro 3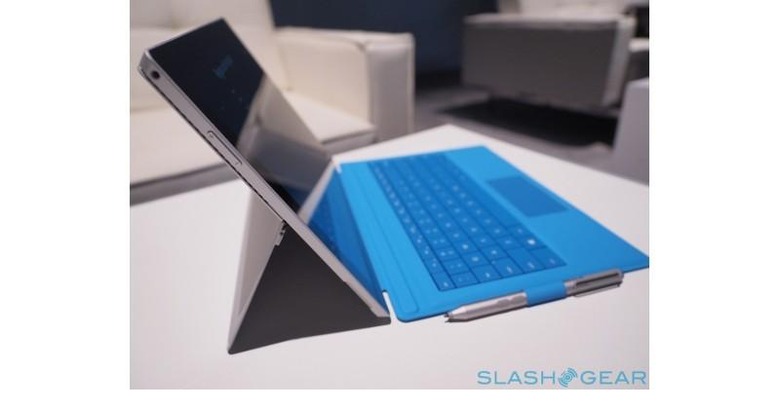 Microsoft's BUILD developer conference is upon us and with it comes bits and pieces of Windows 10 that may or may not arrive in July. But along with the new operating system, there is a good deal of speculation about Microsoft hardware to go along with it. Yes, it's now time to speculate about the Surface Pro 4, and Chinese site 36kr.com claims it has the scoop on some of its upcoming features. Good news for fresh new Surface Pro 3 owners: you need not regret your recent purchase. Yet.
According to 36kr's "reliable" insider source, the Surface Pro 4 will stick to its "Pro" heritage and will run on a full Core i processor, not the slightly less powerful Core M found in the Surface 3 and the new MacBook. This means that you will have the full processing power of a laptop-grade CPU. But then, there's a slight catch.
The next tablet is said to be thinner, but not lighter, than the Surface Pro 3. It is also rumored to have a fanless design, more like the Surface 3 and its predecessors. There will be small holes to help dissipate heat, but that's that. It this a smart design or is Microsoft just begging to hear endless complaints? The Core i7 model of the Surface Pro 3 was notorious for heat problems. We can only imagine how even the Core i3 and Core i5 would fare without fans. Hopefully the fifth generation Broadwell chips are better in this regard than their Haswell counterparts, or Microsoft might have an angry mob with burned hands at their gates.
In terms of size and display, the Surface Pro 4 is said to be exactly similar to the Surface Pro 3, that is, 12 inches and 2160x1440. No word on whether Microsoft has included some improvements there. Also no indication of the active stylus technology, though it would be shocking if Microsoft with anything but N-Trig, considering it was reported to have bought the Israeli company last February.
As to when this Surface Pro 4 is due, rumors on that are a lot thinner. Considering the Surface 3 was just announced and has yet to hit markets, it is unlikely that Microsoft will launch a new tablet-that-can-replace-your-laptop immediately.
VIA: Neowin