Surface Pro 4 and Surface Book 1TB models slink into ten more markets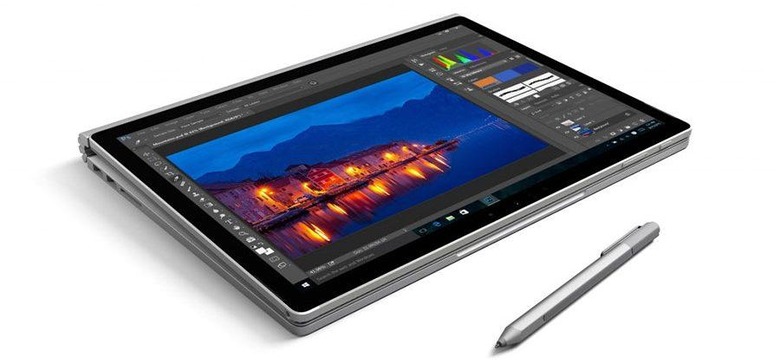 Microsoft has announced that it has expanded availability for the 1TB Surface Book and the Surface Pro 4 tablet to ten additional countries with additional countries gaining availability this summer. Previously these devices were available in the US and Canada. With the expansion of availability fans in Australia, Austria, China, France, Hong Kong, New Zealand, Switzerland, and the United Kingdom can order both of these devices online via the Microsoft Store and via partners and resellers.
Germany and Japan will have access to the machine later this month. Later in the summer, the 1TB Surface Pro 4 will land in Belgium, Ireland, Luxembourg, and the Netherlands. Only the 1TB configurations of the Surface Book and Surface Pro 4 are available in these locations.
Both of these devices have 6th gen Intel Core i7 processors, 16GB of RAM, and the Surface Book has an NVIDIA GeForce discrete graphics card. Pricing is unknown in these new locations, but the Surface Pro 4 1TB version sells for slightly under $2,700 in the US. The 1TB Surface Book sells for $3,199 in the US.
If you want to know more about the Surface Pro 4, we went hands on for a review of the tablet back in October 2015 when it launched. We liked the tablet pretty well with its high-resolution screen and decent performance for what it is. As for the Surface Book we have reviewed it as well. We thought it was a slick device that had a few issues with drivers and software causing glitches at launch that would hopefully clear up as the device was updated. At the end of the day, our reviewer figured it was no MacBook replacement. Still the sexy design will have many people in these newly available locations shelling out money for these machines.
SOURCE: Windows