Surface Pro 3's latest ad takes jab at the MacBook Air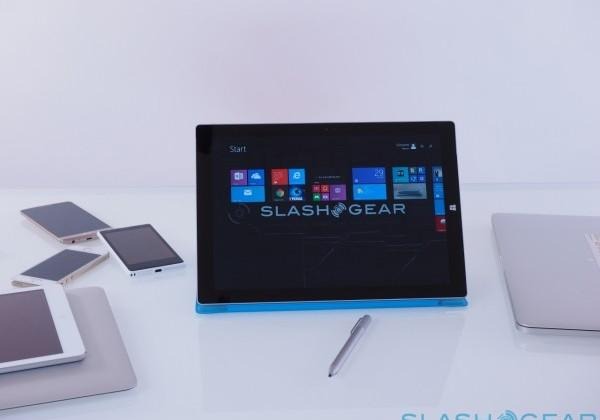 Microsoft rolled out its latest ad for the Surface Pro 3 over the weekend, and in it is the same tired theme we've seen before: comparison with an Apple product, in this case a MacBook Air. It's short and sweet at 30 seconds, and focuses on the features offered by the Surface Pro 3 ("...it has got a USB!") while a MacBook Air sits next to it relatively ignored. Festive imagery is sprinkled throughout, no doubt encouraging viewers to grab one for the holiday season.
"My Mac is great, it's so delightful. So is my Surface, it's just as powerful!" Such starts the advertisement, which continues to roll out into a saccharine sweet holiday jingle as Microsoft buzzes through the slate's bragging points.
We get a look at the tablet portion being detached from the keyboard, a swipe across the touch screen and some on-screen drawing, the kickstand being readjusted, and, of course, that USB port. This isn't the first time Microsoft has compared its latest Surface to the MacBook Air.
Microsoft has had poor luck as of late when with its Surface Pro 3, with product placements repeatedly calling attention to the iPad instead. In September, for example, sports announcers repeatedly referred to the Surface Pro 3 as iPads and an "iPad-like tool". Then, earlier this month during the network's live election coverage, CNN commentators were spotted using iPads, sometimes using the Surface as a stand to prop them up.
VIA: 9to5Mac