Surface Go: what you're really paying for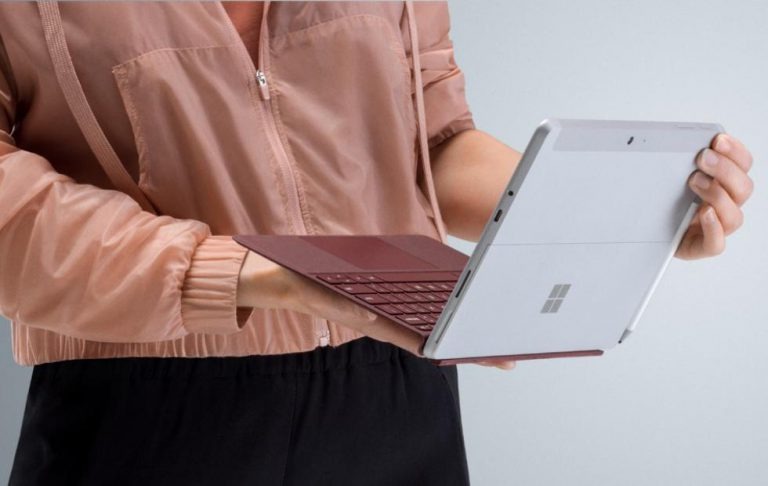 There are few things in tech history that have gone down in history to be so polarizing, like Apple's removal of the headphone jack, the notch, and the Surface Go. Reviews are all over the place but, unsurprisingly, they can be easily grouped into the +1s and the -1s. And it is one of those rare cases on the Internet where both sides are actually right. Because at the end of the day, the Surface Go's real problem isn't its specs, the iPad, or even Windows 10 S mode. Its real enemy is perception.
Not really $399
By now it's pretty much agreed upon by both camps that the $399 price tag is pretty much a farce. No one is going to buy that model, with one exception we'll see later. Microsoft really just put it there to put it on the same level as the 2018 iPad. The one that supports an Apple Pencil (purchased separately) but will need a Bluetooth keyboard (purchased separately). But pit against even that, the Surface Go barely holds a candle in terms of performance and battery life, so you'll really go for the 8 GB RAM/128 GB SSD model at $550. As far as users are concerned, that's really the only Surface Go model out there. At least until the LTE versions come along.

Surface 4 (or 5)
It's like the New (2017) Surface Pro in a smaller size. Microsoft seems to have successfully steered the audience's attention in that direction. After all, it's closer to the Surface Pro in design, has a PixelSense screen, is more advanced in the use of a USB-C port, and has an Alcantara type cover. Naturally, if you're reference point is that high, you will have high expectations as well.
The truth of the matter is, and Microsoft tries to steer the narrative away from that, the Surface Go is really just the Surface 4. Or Surface 5, since we skipped a generation anyway. It is more accurate to see it as an upgrade to the Surface 3 than a shrunken down Surface Pro. Using "Go" instead of a number is really just sleight of hand marketing.
Jack of all trades, Master of none
Microsoft advertises the Surface Go as designed for everyday work and play and as a device for everyone. It isn't lying. The devil, as they say, is in the details. Particularly, Microsoft doesn't strategically doesn't mention what kind of work and play it means. We'll try to better than Microsoft here: if your idea of work and games revolves around Microsoft Office, UWP games, and lightweight art, you're good to Go. Pun absolutely intended.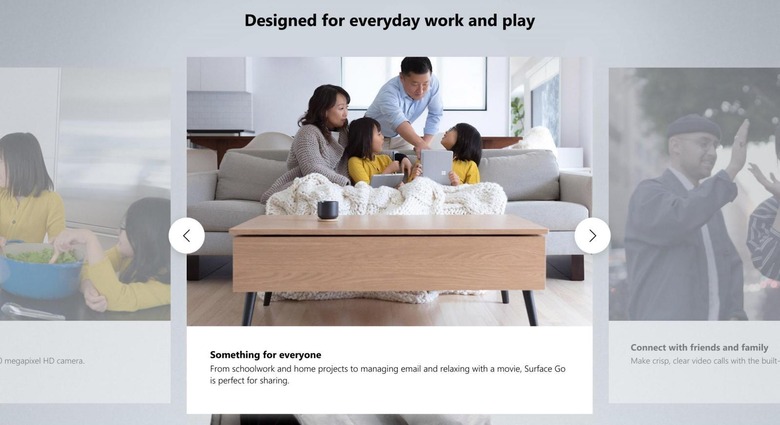 Everything else outside of that, which means going out of S Mode, is totally feasible and maybe even usable. That doesn't mean it's always going to be pleasurable. Almost everyone has broken out of the S jail for Chrome, some have run games at their lowest settings, and others have attempted to make great art within limits. The Surface Go is going to be OK with anything, but it definitely won't be great or even good at times. It's your Windows PC on the Go, if you already have a Windows PC at home or at work.
Surface Laptop Redux
Remember the Surface Laptop? Yes that overpriced kit that ran an underwhelming version of Windows. While the laptop itself was great, it would have probably been better received if it wasn't coupled with Windows 10 S, now just an S Mode. To really appreciate that locked down mode, Microsoft needed a device that demonstrated its benefits. And wouldn't you know it, that's exactly what the Surface Go is.
It almost feels like the Surface Go was made for Windows 10 S mode. While it's certainly possible to turn it off, the side effects are felt more than on more powerful devices like the Surface Laptop. Chrome is half as usable and other win32 programs don't exactly run as well either. Battery life is sometimes reported to be half of normal, which is already lower than Microsoft's advertised 9 hours. The Surface Go is practically a reference device for Windows 10 S mode, and Microsoft's real intended audience will be fine living in that mode.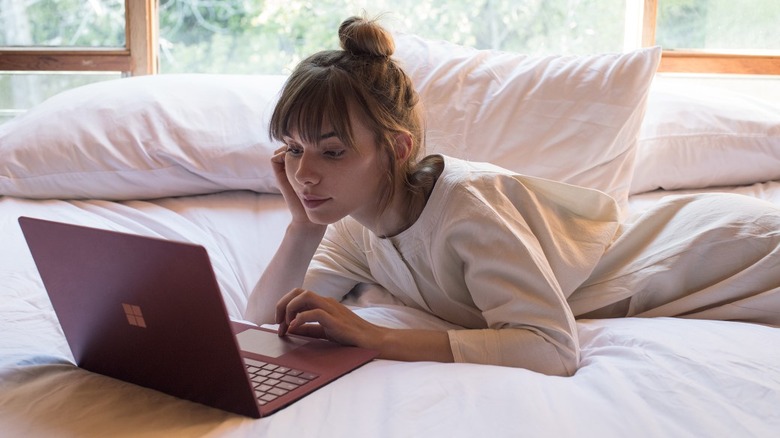 The Hidden Audience
Despite the back and forth between admirers and critics of the Surface Go, Microsoft is largely unfazed. For one, it's not as mad as the highly unpopular OG Surface and Surface 2 and has no small amount of fans. For another, Microsoft's unstated market will be perfectly fine with how Microsoft is selling the tablet, its accessories, and its pricing. They will even buy the $399 model with little complaint.
While Microsoft advertises the Surface Go for everyone, it is really looking hard at both education and industry customers. Both classes of users will be fine buying the lower spec $399 model and will usually buy in bulk. They will even be fine with S mode. In fact, administrators will prefer they stay that way for security and configuration purposes. Schools might be able to save up on accessories by just buying dongles and reusing existing keyboards and mice. Field workers might not even want a Surface Pen or a Type Cover. These are the kind of customers for whom the Surface Go, as it is, is already perfect. End users are really a picky bunch.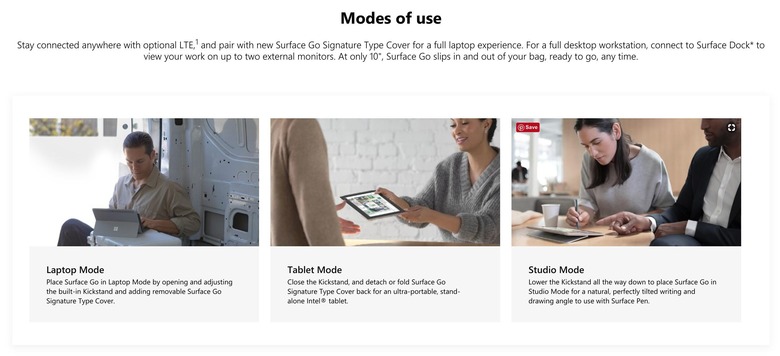 Wrap-up
Forget $399. The Surface Go really costs $780. Less if you can buy the non-Signature, non-Alcantara Type cover. For that price, you are getting what is basically the New (2017) Surface, a Windows 10 S mode 2-in-1 device. Alternatively, you can also get a Samsung Galaxy Tab S4 with a keyboard cover or an iPad Pro 10.5 with accessories for a bit more. Now the question is whether that price tag is acceptable for what is practically a portable second PC.