Surface Go teardown reveals one saving grace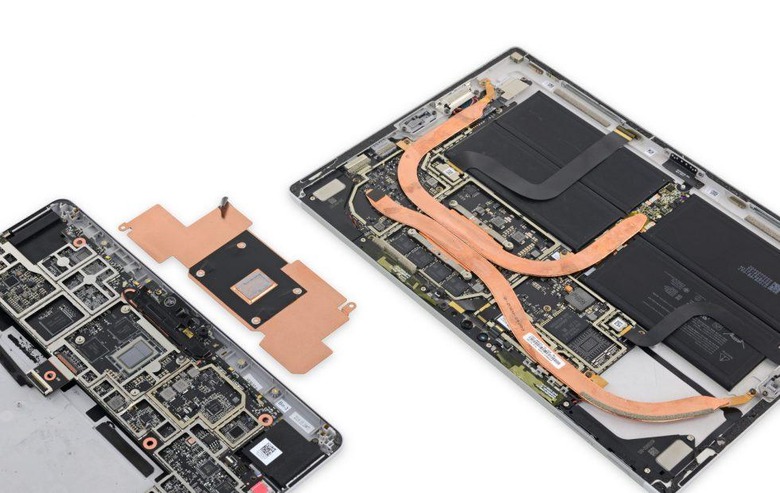 Microsoft's Surface Go may be cheap, but you pay for that in dire repairability and hardware that's practically disposable, a teardown of the tablet has concluded. Launched as the entry-level model in the company's Windows 2-in-1 line-up, the baby Surface keeps one key part of its bigger siblings' DNA.
That's the fact that Microsoft really doesn't design these tablets to be opened up, upgraded, or repaired by their owners. If one of the benefits of Windows notebooks has, traditionally, been a little more flexibility in terms of cracking open the casing and switching out at least RAM or the storage, think again for the Surface Go.
Indeed, as
discovered when they tore down the tablet, just getting inside can be a chore. Plenty of heat to melt the glue Microsoft relies on to seal things up, and then prizing the display away reveals one improvement over the Surface Pro: a longer display cable that makes it more straightforward to disconnect without inadvertently snapping it and getting into a whole world of repair cost pain.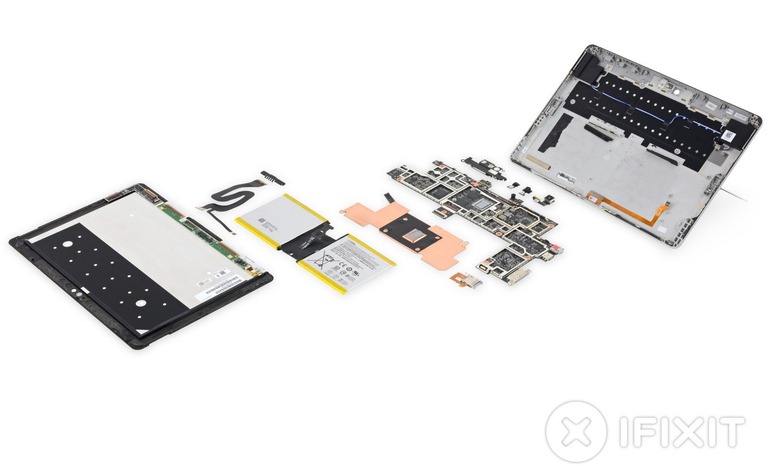 The battery, too, is easily disconnected, but the good news ends there. It's not only significantly smaller than both the Surface Pro's li-ion pack but the iPad Pro, too – at 26.12 Wh – it's also glued into place. Once through that, there are "seemingly endless layers of shields, tape, and hidden screws" before you can get the motherboard out.
While there, you'll see the copper shield which acts as a heatsink, which allows the Surface Go to be fanless. iFixit praises the port selection, too, with Microsoft's new tablet actually offering a greater range than a MacBook Pro. That includes a microSDXC card port.
All the same, it still gets a dire rating from the teardown experts, who have serious concerns about this replacing a regular PC. "The lack of upgradability will severely limit the device's lifespan," iFixit points out. "The lack of modularity, especially on high-wear ports, makes repairs unnecessarily expensive."
In the end, it's the price that sort-of saves things. Microsoft's starting price of $399 is a long way under its other Surface tablets, and puts the Surface Go on more of a playing field with the iPad. That, as we've seen in years gone by, has far less of an expectation around it that you should be able to open it up and do your own repairs or upgrades.
"The only solace is that this tablet is finally (almost) cheap enough to merit its 1/10 on the repairability scale," iFixit concludes, scathingly. "If you're looking to save in the short term, you'll be paying for it in the long run when you're unable to upgrade the hardware, and the cemented-in battery wears itself out."