Surface Go official: Lite in more ways than one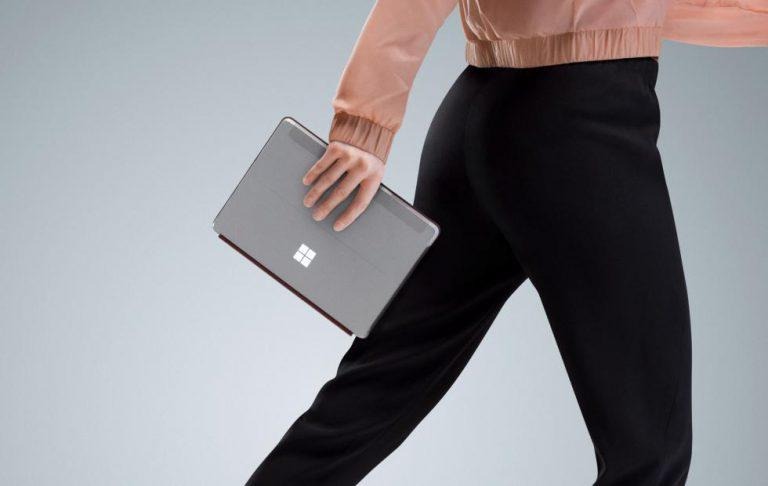 It's finally official and there are really no surprises. Microsoft has unveiled the Surface Go, it's smallest, lightest, and cheapest 2-in-1 tablet to date. Of course, hearing those will make you think of the compromises that were necessary to hit those marks. And while they're undeniably there, you are getting what you pay for. And it's not exactly all that bad considering you're getting a modern looking Surface in the most portable package ever.
Let's get to the elephant in the room immediately. The Surface Go will run on an Intel Pentium Gold 4415Y. Don't worry, that's the semi-recent 7th gen Kaby Lake processor, though the dual-core 1.6 GHz numbers might scare some off. It's the compromise Microsoft had to make between a Core m and a Celeron or, worse, Atom.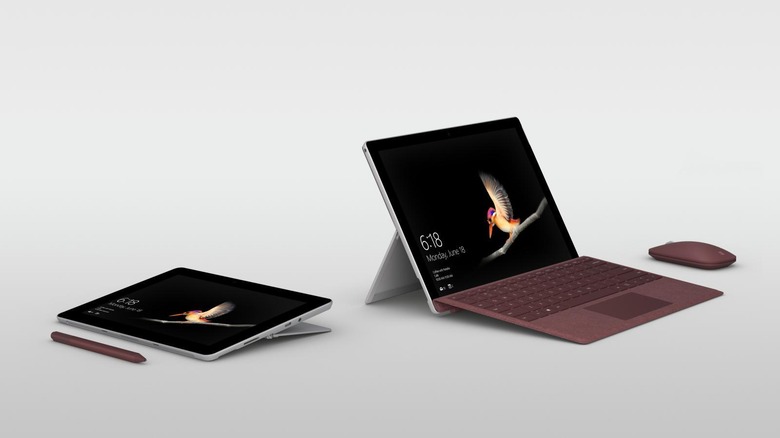 Everything is really for the sake of being light and portable and Microsoft does almost hit the mark. The fanless CPU allows it to have a 1.15 lb weight (without the Type Cover) and an 8.5 mm profile. In comparison, the 10.5-inch iPad Pro that it will be compared against measures 6.1 mm in thickness and weighs 1.05 lbs. Not quite there yet, but you do gain the productivity no iPad, Pro or otherwise, can offer.
Yes, that means full Windows 10, a 10-inch PixelSense 3:2 screen, and a stylus with 4,096 degrees of pressure. But really, they should have had you at "full Windows 10". To some extent, this is pretty much a revamp of the non-Pro Surface, with Intel instead of ARM, and in the iconic and stylish Surface design. And, yes, finally there's USB-C, though only one USB-C.
The Microsoft Surface Go starts at $399, though Microsoft hasn't clarified whether that comes with the Surface Pen already. Or the Signature Type Cover for that matter. Pre-order for the Wi-Fi model starts July 10 and will ship on August 2. An LTE model will follow later this year. Launch markets include US, Canada, Australia, New Zealand, UK, Ireland, France, Germany, Austria, Belgium, Luxembourg, Netherlands, Switzerland, Denmark, Finland, Norway, Sweden, Poland, Italy, Portugal, and Spain with Japan, Singapore, Korea, Taiwan, Malaysia, Thailand, Hong Kong, and China following in a few weeks.