Surface Go Costco variant appears with 128GB storage and 4GB RAM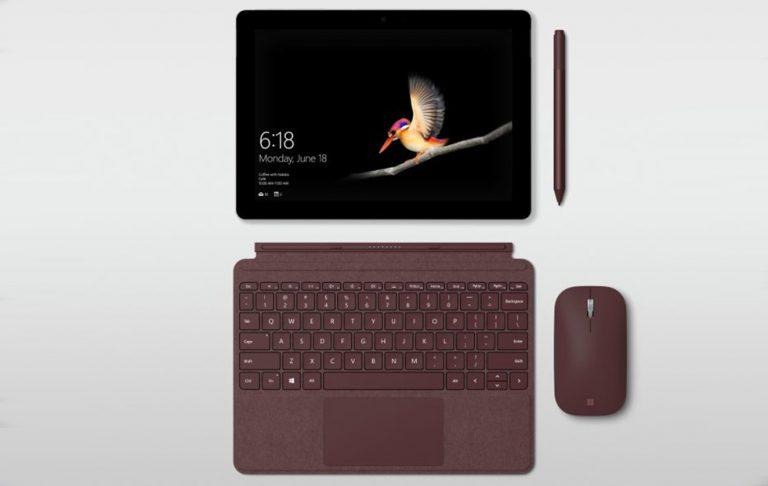 Costco is selling an unannounced Surface Go variant that has 128GB of storage and 4GB of RAM, falling between the two variants announced by Microsoft. The offering comes with the same price tag as the already announced 8GB/128GB variant, but bundles a Type Cover keyboard that would cost $99 if purchased separately. The Costco variant isn't available yet, but the company is taking preorders.
READ: I want a Microsoft Surface GO with goOS
Microsoft announced the Surface Go earlier this month, billing it as a portable and more affordable alternative to existing Surface models. The Surface Go model sports a 10-inch display, an ultra-thin body, and weighs in at just over a pound.
Microsoft announced two Surface Go variants, the $399 version with 4GB of RAM and 64GB of storage, and the $549 version with 8GB of RAM and 128GB of storage.
Costco's variant, which was first spotted by Neowin, falls between the two at 4GB of RAM and 128GB of storage, plus a black Signature Type Cover, for $549 total. This saves buyers $99, assuming they'd planned to get the Type Cover with either of the other Surface Go options. Key here is that the cheapest model has eMMC storage, whereas the two other models sport faster SSDs.
Neowin reports that Costco confirmed the listing's specs as accurate, but it remains unclear whether this mid-tier model is exclusive to the retail store. It doesn't appear that Microsoft has commented on this third variant at this time, but you can pre-order it now from Costco ahead of the August 2 shipping date. Costco requires a membership to order.
SOURCE: Neowin