Surface Go Costco exclusive model now available for all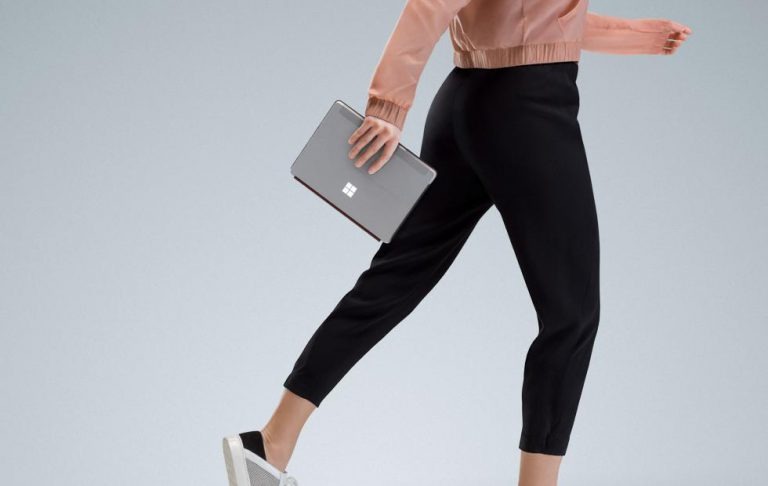 All the news about Apple's somewhat controversial new iPad Pros and Google's premium 2-in-1 Chrome OS Pixel Slate may have made consumers forget that there was also a Microsoft tablet that could be all that to some extent. No, it's not the mildly disappointing Surface Pro 6 but the somewhat divisive Surface Go. Microsoft has just made an almost unnoticed change that could bring the 10-inch tablet back into people's radars. Previously available only from Costco, Microsoft is now selling a version of the Surface Go that sits cozily between its two existing configurations in both specs and price.
The Surface Go has split camps in more ways than one. Some find it to be the perfect on-the-go PC for almost every need. Others have found it practically useless. Most of the praise was lavished on the more expensive model with 8 GB of RAM and 128 GB of SSD storage. The base model with 4 GB of RAM and 64 GB of eMMC storage wasn't exactly received well. This new option might give something both camps can agree on. Maybe.
Microsoft has silently started selling its third Surface Go configuration. No, not with the promised LTE connectivity or rumored 256 GB SSD. This one has 4 GB of RAM, same as the base config, but upgrades it to 128 GB of SSD storage. In addition, its $499 price covers the middle ground between $399 (base) and $549 (top).
This Surface Go configuration isn't exactly new but was previously available only from Costco. One key difference, however, is that Costco's $549 version already included the Type Cover. The one from Microsoft doesn't so you'll have to fork over an additional $99 for one, bringing the total to around $600, excluding the $99 Surface Pen.
This new option could address one of the complaints about the base model's choice of slower eMMC storage. But with only 4 GB of RAM, multi-tasking and heavier apps will still be a problem. And with a $50 difference for 4 GB of additional RAM, some might still find this compromise a tad too pricey.