Today we got our first opportunity to give the new Microsoft Surface Earbuds a listen. Because we're in a relatively loud environment here at the Microsoft Surface event in NYC, it's not exactly the most kind place to test something like this – but, shockingly, these earbuds did the trick. Because of the unique way in which the buds fit in the ear, we were treated to an audio immersion experience the likes of which we've never heard before – certainly not in an environment such as this.
We've got a basic listen to the Surface Earbuds using a Surface tablet for a source. Because these buds are wireless with Bluetooth, they'll be able to work with a variety of devices – and indeed will most likely be used most often with smartphones. Microsoft pointed out special Android/Spotify integration and – throughout the presentation and beyond – made no mention of iPhone.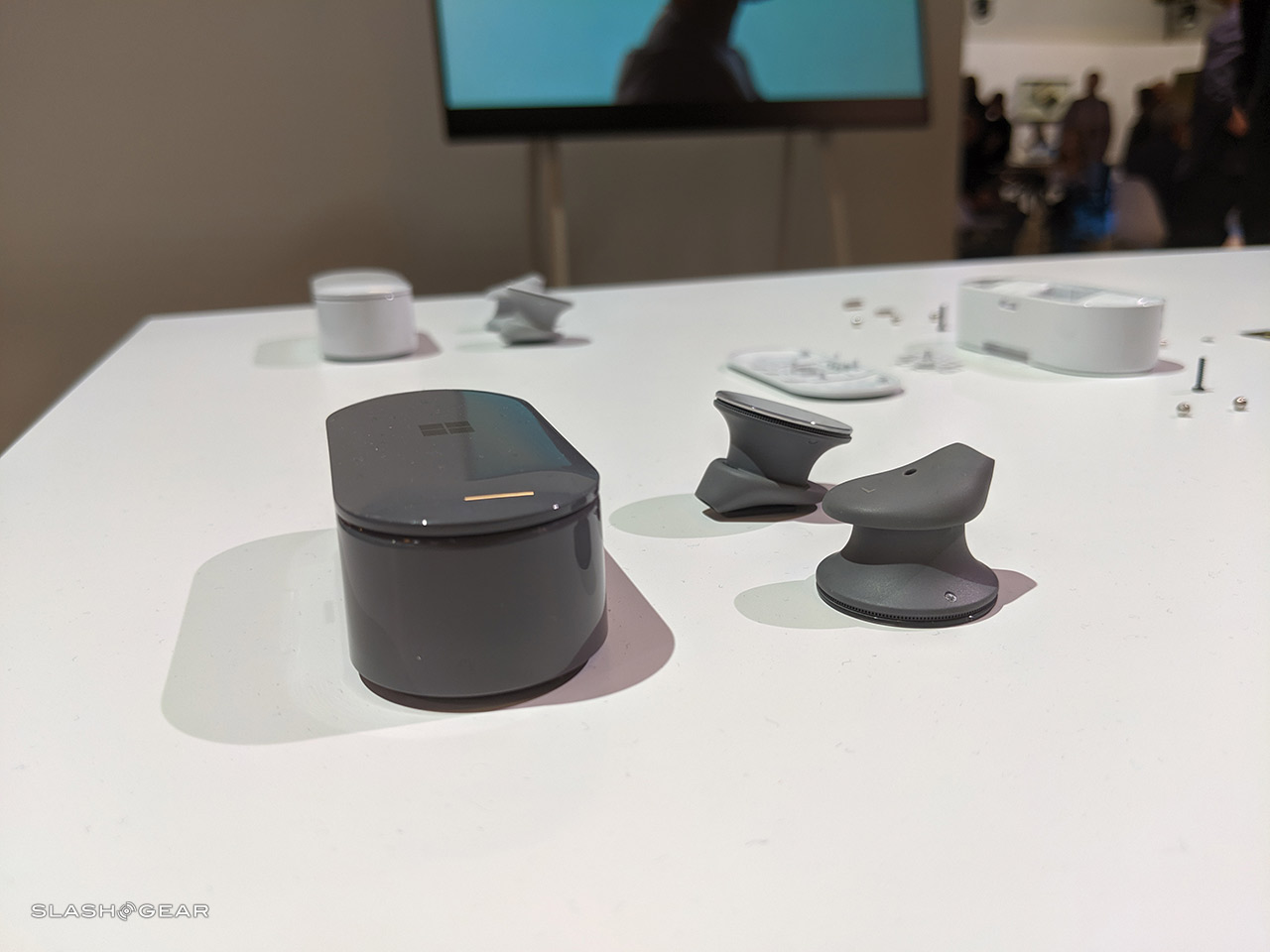 The sound was incredible. After getting a choice of one of three different sizes of fitted earbud covers, I was given a tour of some of the functionality of the tech, then got a short listen. This device will be working with all sorts of gesture functionality, taps, wireless charging with a USB-C-plugged case, but really, it's the sound that I'm most excited about.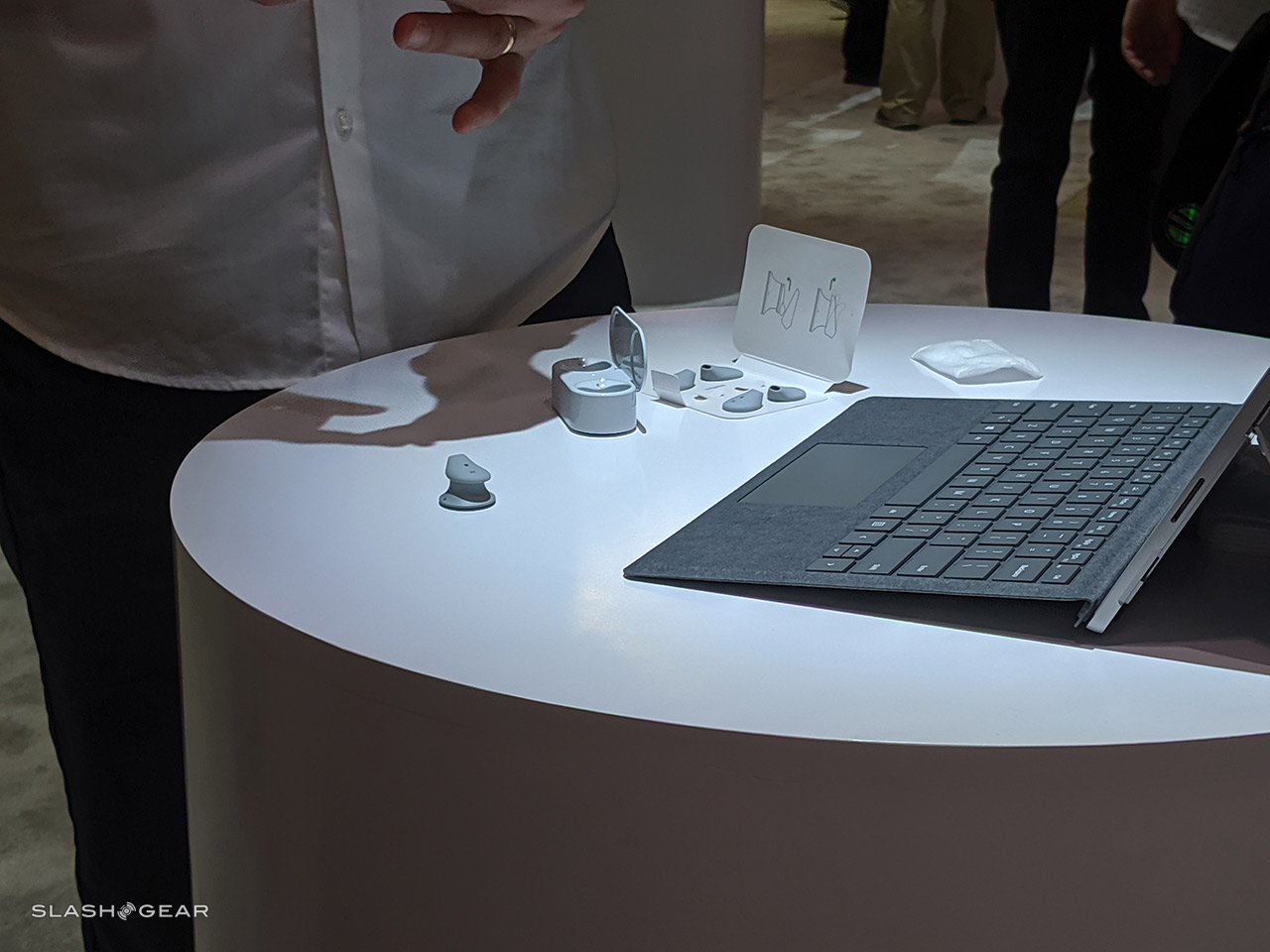 I don't know if I'm fully onboard just yet with the appearance of the buds. They're very large dots, when it comes down to it – it'll be easy to mistake them for sizable earrings – gauge earrings, the sort that someone on a fixed-gear bicycle might wear.
On the other hand, the functionality and the fit might be just enough to get me onboard. Where I feel anxious when I've worn some other wireless earbuds from other companies, these buds feel like they're pretty well stuck in my ear canal – in a good way.
Microsoft's Surface Earbuds are brand new – just revealed today. Because they're a long time coming and since we saw the Surface Headphones last year, it's important to note that these buds aren't exactly ready for prime time. They're not going to be on sale tomorrow – but if given the chance, we'd wear them out the door right this minute.
We'll see the Microsoft Surface Earbuds released later this year for a base price tag of $249 USD. Today we've seen the buds in two colors – white and a medium gray. It'd be shocking if Microsoft didn't release more than 2 colors in 2020 – but we shall see!