Surface beats iPad in JD Power tablet satisfaction survey for first time ever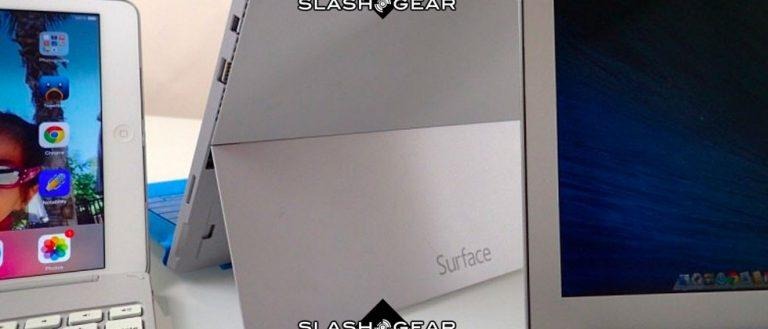 The JD Power 2017 U.S. Tablet Satisfaction Study has shown the Microsoft Surface Tablet line to top the iPad for the first time since the study began. Granted, that's not an incredibly big amount of time – the study is in its 6th year this year. But in general Apple's iPad wins by a significant amount over the next closest device – in quite a few studies, not just this one by JD Power. It's a bit of a surprise to find the iPad in second place.
Microsoft's leading score here ends up being due to the Surface Tablet being considered part of the tablet category. The lines have been quite blurred over the past several years, and to Microsoft's credit, they were the first to really, truly push the possibility that what's called a tablet could also be used as a laptop form factor device. That is – packaging a keyboard with the tablet, making the tablet and the keyboard and a stylus all part of the same package from the start.
Microsoft's performance in this study had the Surface tablet scoring highest in three "styling and design attributes" according to JD Power. These categories include Size of Tablet, Quality of Materials Used, and Attractiveness of Tablet Design. These are all subjective terms, of course – but this study is all about satisfaction, not more objective terms like measured processing power, performance, and versatility.
Yet it also sort of is about versatility – it's just that here it's about how the consumer perceives the situation. As it were, it would seem that Microsoft may be doing a better job of promoting the qualities of their device than Apple is here in the year 2017.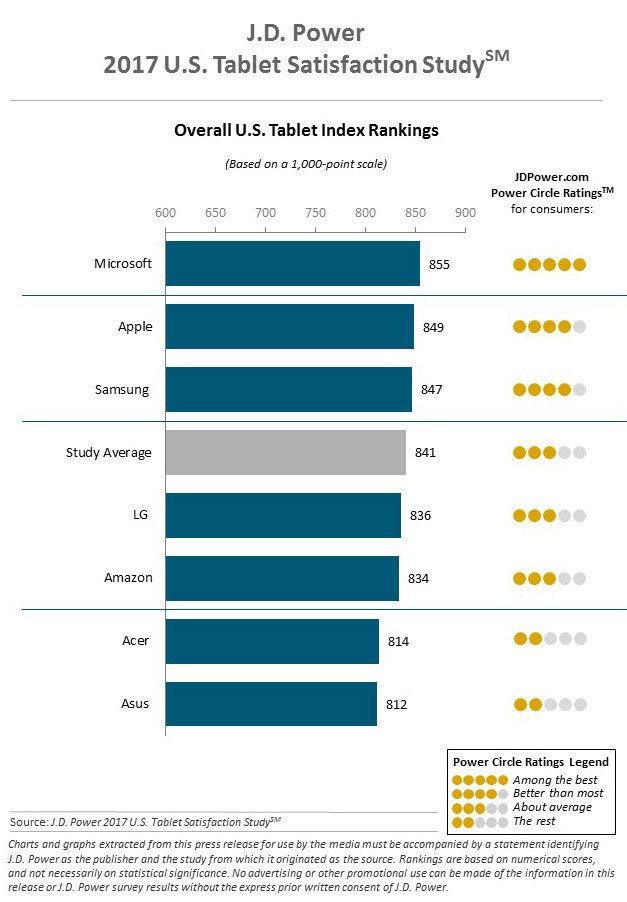 It also seems to be true that consumers – those surveyed, anyway – are using their tablet devices in place of laptops, and sometimes in place of smartphones. Data plans were said to be used on tablets by 32% of those tablet owners surveyed. Consumers in this market seem to be more satisfied with the tablets they've purchased than those in the recent past: overall customer satisfaction with tablet devices rated "21 index points" higher than last year – 841 in 2017, 820 in the 2016 Tablet Satisfaction Study Volume 2.
This was JD Power's first 2017 U.S. Tablet Satisfaction Study – which I wouldn't normally write, but they had 2x volumes for the same study last year. This 2017 study is based on 2,238 tablet owners answers to questions fielded by JD Power. These 2,238 tablet owners had their current device for less than one year, and the study was fielded between October and December of 2016.