Surf champ Kelly Slater builds perfect wave machine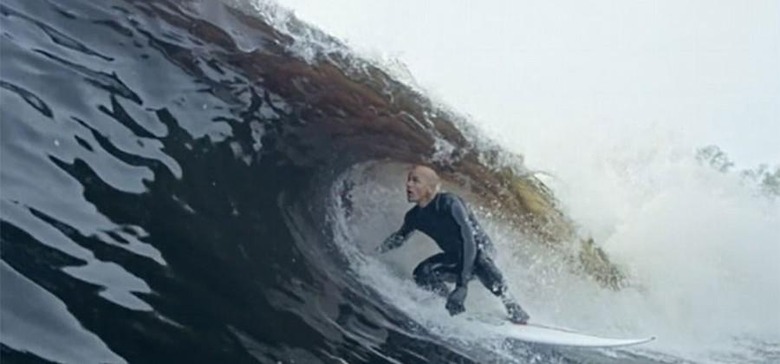 Kelly Slater is an eleven-time world surfing champion and last week he announced that he and his company called Kelly Slater Wave Company has created the ultimate wave machine. According to Slater the machine allowed him to create the longest, ridable open-barrel man made wave in the world. He even posted a video of himself riding the massive wave.
Slater says that the machine is in operation in a secret spot about 110 miles off a coast that his company hasn't named yet. The wave machine took Slater and his company nine years to create. Slater says that using rigorous science and technology that he and his firm have created something that many thought was impossible.
He went on to say that he is "still a little in disbelief" at how fun the wav was to ride. The technology could be huge for the sport of surfing. One of the major reasons that surfing hasn't been included in the Olympics is due to the inability to standardize waves.
This new invention could offer Olympic surfers ideal and repeatable waves that could be used all day. Complaints about wave machines in the past by pro surfers have focused on the fact that artificial waves didn't previously form barrels and didn't allow progression, something used for aerial tricks. Slater's machine can form waves offering both.
SOURCE: Dailymail