Supreme Court will hear Samsung v. Apple design patent case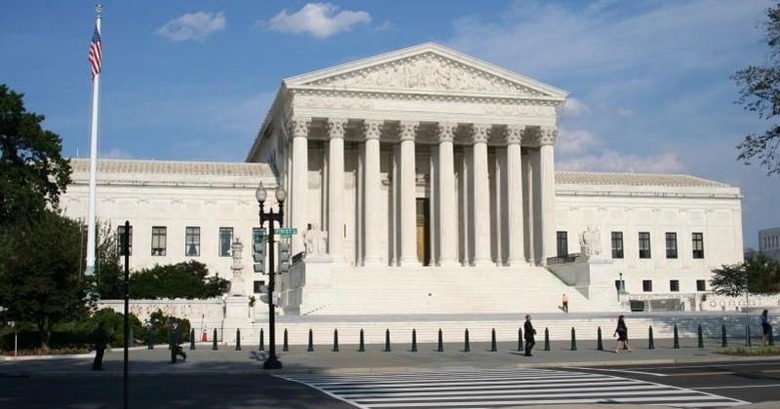 We may receive a commission on purchases made from links.
In what is probably a historic decision, the US Supreme Court has agreed to take on Samsung's appeal in a patent design squabble it has been involved in with Apple for years now. Although Samsung agreed to pay the hefty million dollar sum Apple was awarded in damages, it said it reserved the right to reimburse that amount should a higher court, like the SC, overturn it. But more than just the specifics of this particular case itself, the the very fact that the Supreme Court will be hearing it is, in itself, a legal landmark.
That's because it will be the first patent design case that the country's highest court will be hearing in over a century and the first in a very long time that the Patent Act, which dates back 19th century, will be put on trial. To be clear, Samsung isn't appealing the ruling that it has infringed on Apple's patents. That it has practically accepted, though it's still questioning the validity of the patents themselves in other venues. What it is asking the Supreme Court to rule on is what it and its allies in the industry have deemed to be the almost ridiculous way design patents damages are calculated.
Design patents are special under the Patent Act. It was conceived in an age where products were simpler and their designs do sell. These days, however, especially in sophisticated and complex electronic devices, a product can have multiple components that have are covered by different design patents. And yet, when calculating damages for design patent infringement, the law indicates that the sum should take into consideration the profits from the sales of the whole product itself, rather than considering just the small part of the affected design. That is how Samsung almost ended up with a $1 billion fine, which it was able to cut down nearly by half.
As far as that specific case is concerned, Samsung is making a risky move. If the SC does rule against it, it is final and Samsung will have no other recourse. But even if it should lose, Samsung would still view it as a minor victory. The US' patent laws have been the subject of much scrutiny the past years and there have been no small amount of clamoring to get it reviewed. Samsung has successfully brought it to the Supreme Court's attention, which isn't a small achievement at all.
Samsung isn't the only tech company with vested interest in the matter. Google and Facebook, among others, have filed amicus curiae briefs in support of Samsung's call to review the design patent sections of the system. Apple, naturally, advised the Supreme Court not to hear the case, saying it's a non-issue in this particular case. That, however, is now moot.
SOURCE: Samsung, US Supreme Court