Supposed iPad 5 cases found in Hong Kong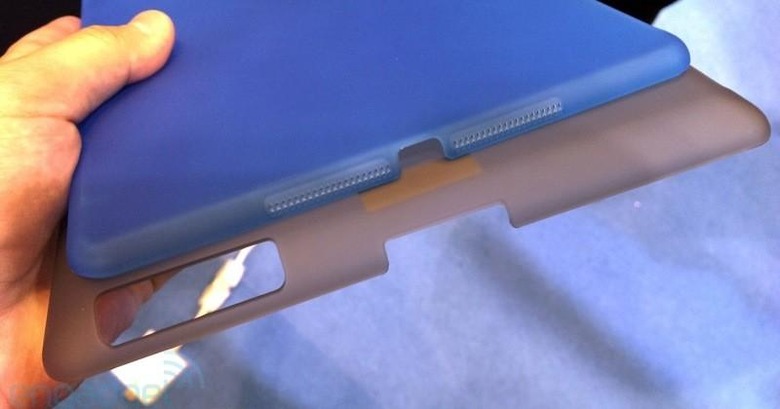 Now that the fourth-generation iPad has been around for several months, it's high time we had some rumors and tips surrounding the generation that's up next! The iPad 5 case mold that we're seeing today has been passed on to some case-makers who suggest that this iteration of the tablet will have a 9.7-inch display as it's had before, but that its body will be slimmer with a smaller bezel – strange, isn't it?
With this version of the iPad we'll once again be seeing the Lightning connector on the bottom of the tablet, a microphone hole up top on the back, and speaker holes on the bottom too. This model has the same display lock, same location for a headphone jack, and same placement of a volume button. It's as if this version of the iPad hasn't change at all for the basics. Even the camera appears to be the same size.
The big differences come in the thinness of the body and the wideness and tallness of the overall tablet design. This leaked mold suggests that Apple might be taking the same approach Sony has taken with their updated design of the Xperia Z with the Xperia XL. Tossing out everything that's not absolutely essential in the design, here we've got a display that will appear much closer to an edge-to-edge situation than in previous tablets.
Have a peek at a couple of shots of cases courtesy of Engadget and let us know if you feel Apple should be cutting down on the bezel for the next-generation hero iPad design. Have a peek at our reviews of the iPad 4 and the iPad mini as well and see what you think – will you be picking up an iPad in the near future if they change the body?