Supply Chain Sources Skeptical iPhone SE Can Save The 6s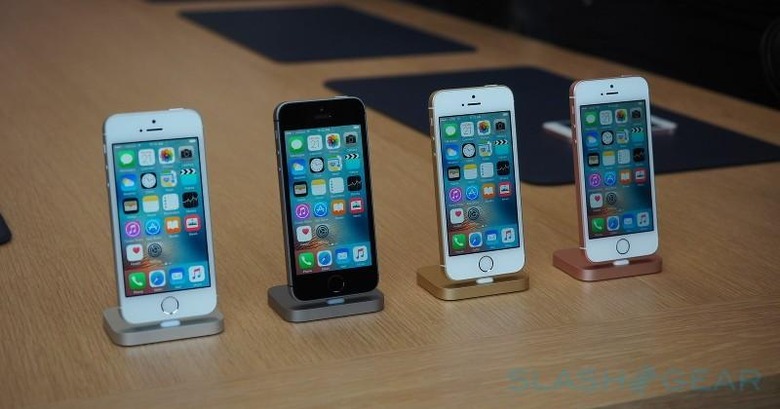 The iPhone SE is barely out the door and yet people are already skeptical about its final impact in the market. OK, every Apple device always has its share of naysayers, but this time, it's coming from the very people usually on Apple's side. Chinese retailers, for example, including the shady ones, are doubtful they can make a huge profit over per iPhone SE, despite great pre-order numbers. And now even Apple's own supply chain sources are saying that, despite its popularity, iPhone SE sales won't be enough to offset the drop in iPhone 6s sales.
The root of the problem really goes back to the iPhone 6s and 6s Plus. Despite a significant upgrade in specs, the market observed and predicted that, for the first time in its glorious history, iPhone sales would drop this year. Apple itself confirmed that but also downplayed the negative effects of this sudden and negative change.
To that extent, analysts and market observers saw the iPhone SE as an attempt to stave off that inevitable result. After all, Apple boasted how 4-inch iPhones kept on selling and selling well. If pre-order numbers are to be believed, demand for these smartphones is indeed high. However, they might not be high enough to balance the damage that the iPhone 6s would have done.
Sources within Apple's supply chain say that that demand for the iPhone 6s and 6s Plus will be halved in the second quarter of the year compared to the first, even so the iPhone SE won't be able to offset those. The target for iPhone SE shipments during that time will be 4 to 5 million units.
Apple has always cautioned against using such supply chain sources as indicators of market health. Apple has quite a number of supply chain partners, which muddles up the entire picture. Taken as a whole, however, it does paint a picture where people are beginning to question whether Apple still has that magic that makes each and every new iPhone a best seller. Apple will release is earnings in April, but it won't be until after the next quarter will we see the real impact of the iPhone SE had on the market.
SOURCE: Digitimes