SuperTooth Disco Twin portable speakers now shipping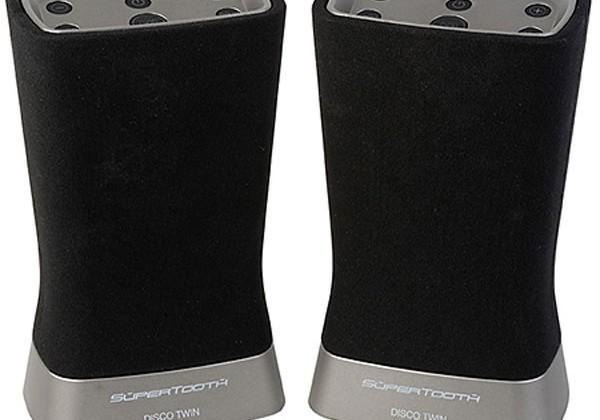 Back during CES in January, we spent some hands-on time with a few products from SuperTooth. Among the products that we played with from the company were its new Disco Twin portable rechargeable stereo speakers. The speakers were originally expected to begin shipping in February, but that never happened.
SuperTooth has announced that it is now shipping the Disco Twin speakers for $199. That much money will get you a pair of speakers, with one being the left channel and one being the right channel to provide stereo sound. You can get stereo sound in some Bluetooth speaker bars, but if you want more separation between the channels, the Disco Twin is the way to go.
The Disco Twin speakers have 16 W RMS of audio power per speaker. That means that combined the wireless speakers have 32 W of power. When we went hands-on with the Disco Twin speakers back during CES, they had plenty of power to provide clear audio even in a very noisy and crowded space.
The speakers support any Bluetooth device and SuperTooth says that you have to pair your device to each speaker. The speakers have enough battery power for 3 to 4 hours of maximum volume music playback. If you listen at more moderate levels, the manufacturer says the rechargeable battery will last for up to 10 hours.
[via SuperTooth]