SuperTalent Unveils New USB 3.0 Virtual PC With Creedo Personal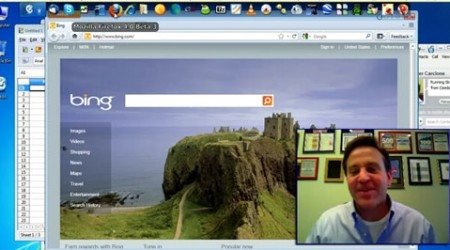 We talk about Super Talent quite a bit with the company always seeming to be offering up a new flash drive or SSD for us to check out. Today that company is back with a cool new flash drive that works with USB 3.0 and offers a virtual PC inside as well. The new device combines Creedo Personal with the Super Talent USB 3.0 Express RAM Cache flash drive.
The new drive is crazy fast when crammed into a USB 3.0 port and if you don't have a USB 3.0 port, the thing is also very fast in a USB 2.0 port as well. Creedo is a portable Windows environment that can run totally from the flash drive allowing the drive to be used as a virtual PC. Creedo supports many Windows native applications and will work on any PC so you can take and entire PC with you on the go for access to your apps and content wherever you are.
The combination of the RAM Cache flash drive and Creedo makes using a virtual machine a snap and Super Talent figures that the offering is perfect for students that need to use a computer in a library or lab that is locked down preventing them from loading apps they want to run. The flash drive bundled with Creedo comes in three capacities including 16GB, 32GB, 64GB with prices of $79, $139, and $229.