Supercharged Roush Nitemare F-150 trucks are the fastest accelerating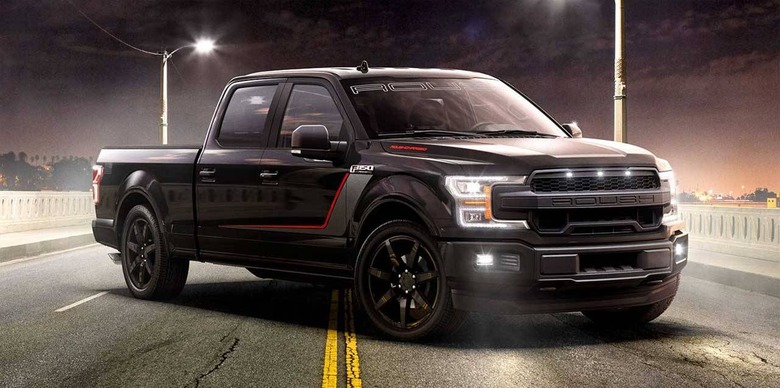 Roush has been building hopped up cars and trucks with more style and performance for years. The company is mostly known for making already fast Mustangs faster, but that isn't all it does. Roush has a full line of modifications for the Ford F-150 truck, and the Roush Nitemare F-150 is a good example.
Like most Roush products, the Nitemare F-150 truck isn't cheap. The package is a $20,000 upgrade on top of the purchase price of the truck. Roush would build your Nitemare on either the SuperCrew 4-door F-150 4x4 truck or the regular cab 2-door F-150.
Both base trucks will need to be optioned with the 5.0-liter V8 engine. The major upgrade that lets these trucks grab the title of fastest accelerating production pickups is the Roush supercharger bolted to the V8 engine. The result is a truck with 650hp.
Roush set out to test the trucks for acceleration, and with three different people driving, the Nitemare F-150, the results were very good. The 4-door version of the truck was able to accelerate to 60 mph from a standstill in 4.1 seconds. The 2-door Nitemare F-150 did the same feat in 3.9-seconds. Both acceleration runs are well into sports car territory.
Roush's Nitemare package also includes a lowering kit, new exhaust, 22-inch wheels, new front fascia, and Roush graphics. The truck includes a 3-year or 36k mile warranty as standard. If you are wondering, you can just buy the supercharger and have it installed by an authorized service person and save some money compared to the Nitemare package. The acceleration runs were performed with the differential locked in the rear. These trucks are as close as we can get to a modern Lightning truck.