Supercar Brawl Takes LaFerrari, P1, And 918 Spyder To The Track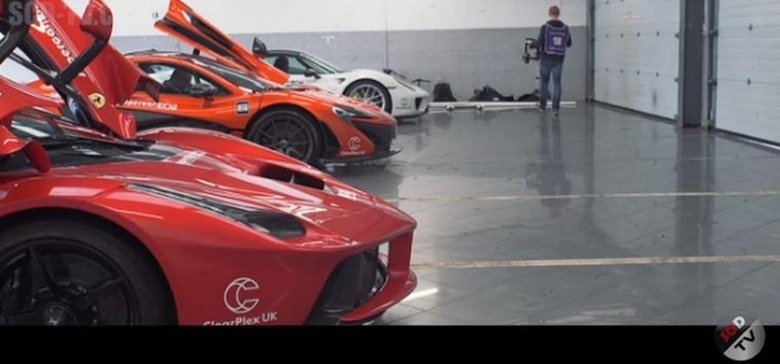 When it comes to the three hottest cars in the exotic car world right now the McLaren P1, Ferrari LaFerrari, and Porsche 918 Spyder are among the most exciting. If you are among the hordes of enthusiasts that have been wondering which of these cars is the best they are finally all on track at the same time under the same conditions for a supercar beat down.
Supercar Driver took the three exotics to the road track, drag strip, and runway for some top speed work. If you are jealous that you weren't there when all three of these cars were being tested, consider that all three are owned by one man and be supremely jealous.
The three test videos can be seen below with the first showing pro driver Mat Jackson driving each car around Silverstone raceway. The next video shows all three cars tested at Santa Pod Raceway for quarter-mile drag runs.
The final video shows all three cars maxing out at Bruntingthorpe Airfield for a drag race up to 186mph. The only way to not give up the details is to say nothing about the videos other than if you are an exotic car fan, you will want to watch all three.
SOURCE: Autoblog