Super Talent MasterDrive KX3 SSD for tablets and notebooks debuts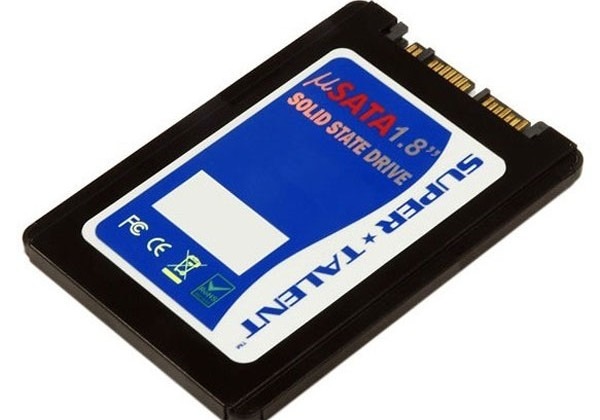 Super Talent has a wide-ranging line of SSDs for all sorts of different uses from enterprise use to the general consumer. Super Talent has unveiled a new SSD that it is aiming at the market for compact notebooks and tablets that need a 1.8-inch form factor drive to fit into very small footprints. The new SSD is called the MasterDrive KX3.
The KX3 uses the SATA II interface, needs only 3.3v to operate, and is very thin. The drive is only 5mm thick. The thin design and low power consumption means it will fit in very compact devices and will help extend the battery life for more run time. Despite the smallish size of the drive, the SSD offers impressive performance with sequential reads of 250MB/s and sequential writes at 140MB/s.
The KX3 is also available with an option that allows it to work in thin devices that run hotter with an extended temp version able to operate in a range of -40C to 85C. The SSD is in a metal enclosure and can be purchased in several capacities. The drive capacities include 32GB, 64GB, 128GB, and 256GB. Pricing and availability are unannounced at this time.