Super Talent launch SSD notebook replacement drives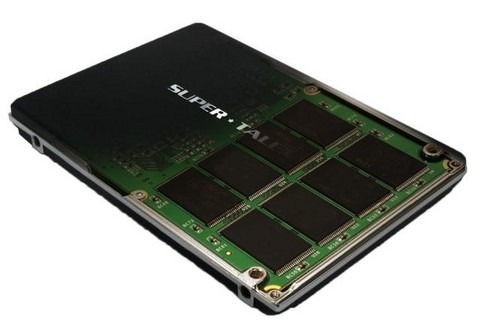 After launching the world's thinnest 256GB SSD in March, Super Talent have now turned their attention to users wanting to swap out their standard hard-drives for a bit of solid-state excitement.  The company's new MasterDrive range is 100-percent interchangeable with platter-based drives, but is faster, lighter, uses less power and is far more rugged and reliable.  Produced in the standard 2.5-inch form factor of a notebook drive, the MasterDrive range uses a 3Gbps SATA-II interface and comes in sizes ranging from 30GB to 120GB.
"These new SSDs are a rugged, lightning fast, low power storage alternative for mobile professionals and enthusiasts. With such overwhelming benefits, MasterDrive SSDs are sure to revolutionize mobile storage" Joe James, Marketing Director, Super Talent
Two ranges are available, the MasterDrive DX and the cheaper MasterDrive MX.  The former uses SLC NAND Flash for sequential read and write speeds up to 120 and 70 MB/sec respectively, while the latter uses MLC Flash with maximum sequential read/write speeds of 120 and 40 MB/sec.  Super Talent employs proprietary wear-levelling algorithms to avoid premature SSD decay.
The DX range is available in 30GB and 60GB sizes, priced at $699 and $1,299 respectively.  The MX range includes 30GB, 60GB and 120GB sizes, priced at $299, $449 and $699 respectively.  Both are available now.
[via iTech News Net]